Celebrate Arab American Heritage Month with Susan Muaddi Darraj!
An interactive virtual event with award winning author Susan Muaddi Darraj
About this event
The Author
Susan Muaddi Darraj won the American Book Award in 2016 and a USA Artists Fellowship in 2018. She has written over 20 books, including two novels for adults, The Inheritance of Exile and A Curious Land.
In 2020, she published the Farah Rocks chapter book series, the first to feature an Arab American protagonist.
In 2022, she was named the state-level winner of the Independent Artist Award by the Maryland State Arts Council.
Susan lives in Baltimore, Maryland, and teaches English and creative writing at Harford Community College and the Johns Hopkins University.
She is in the process of developing a children's podcast available this summer.
Follow her on social media: SusanMuaddiDarraj.com
Twitter & IG: @SusanDarraj
Facebook: susan.muaddidarraj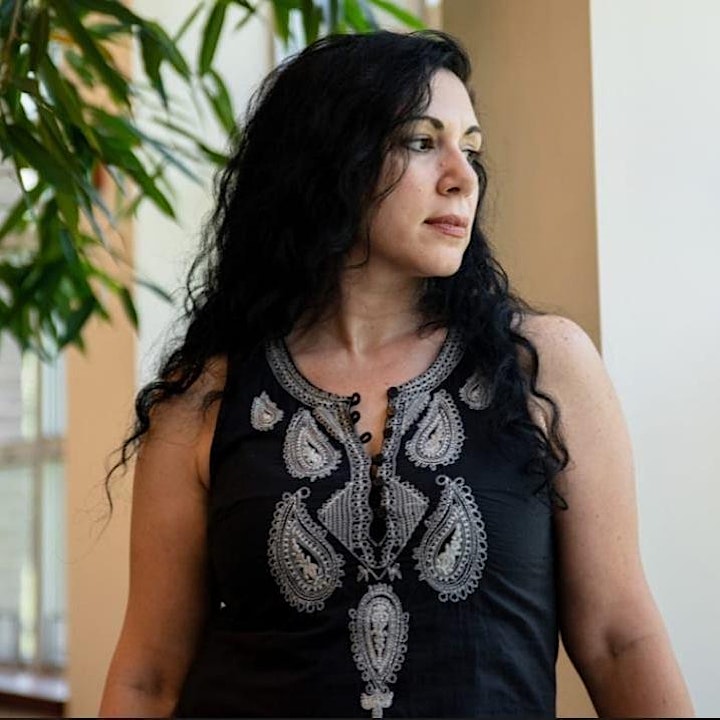 Farah Rocks Series
Farah Rocks is a children's chapter book series (ages 8-12) published by Capstone Books in January 2020!
Farah Hajjar, known as Farah Rocks to her friends, is a smart, funny, and brave Palestinian -American girl. She loves her little brother Samir, Greek mythology, and — yes — her rock collection! In this 4-book series, Farah faces all of life's challenges: bullies, school drama, and even problems with her best friend.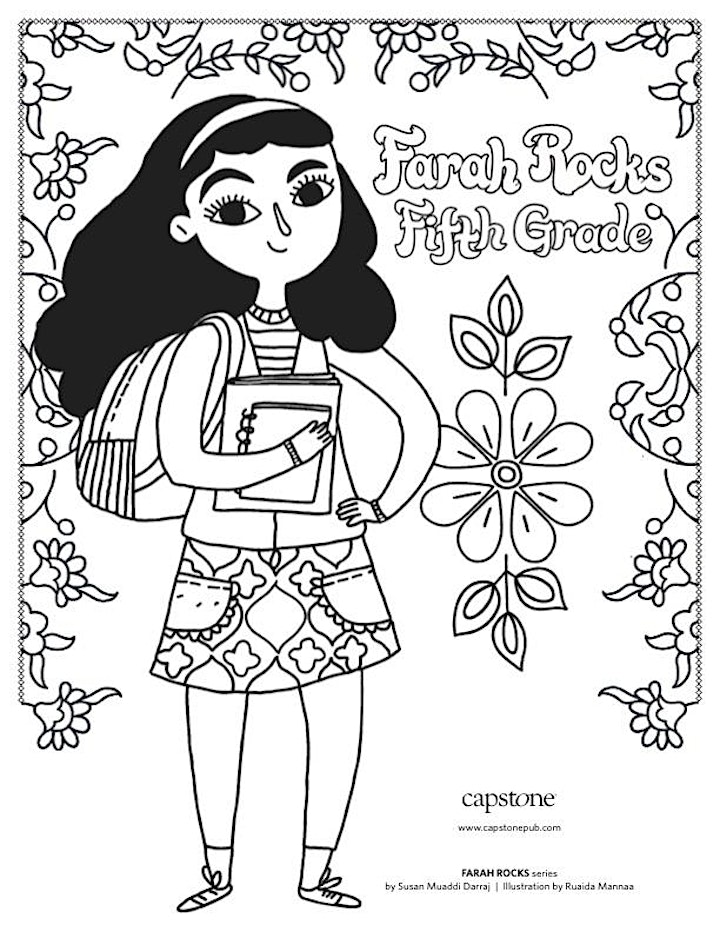 The Event
Celebrate Arab American Heritage Month by joining Susan as she shares about her life, heritage, and Farah Rocks through a Zoom interactive event! She will ask questions, chat with the audience, and test your knowledge. Color along with others by printing off this Farah Rocks coloring sheet! Suitable for the entire family. Once you have registered through EventBrite, instructions will follow regarding your Zoom link.
This event is Pay What You Can — Here's what your Suggested Donation can do for the Indy Reads community:
FREE – This ticket is for attendees that would like to attend this event and are unable to purchase a ticket. Indy Reads values our community and facilitators. We are proud to provide programming to all. Thank you for being a part of our community!
$10 – This donation covers the cost of one attendee to this event. Indy Reads strives to bring the very best programming to Fountain Square and all Hoosiers. Thank you for helping us to keep our quality programs accessible for all!
$20 – This donation covers the cost of two attendees to this event. If you are attending as an individual, your ticket at this level makes it possible for another who cannot afford a ticket to attend. It is only through the generosity of our community that we are able to support programs that enrich the lives of all Hoosiers. Thank you for your support!
Other – "Pay What You Can" really does mean pay what you can. Indy Reads appreciates that every one of our community members is able to support our vision of 100% literacy for all in different ways. Whether you can pay $5 or $50, we are so excited to see you – and thank you for your support!
To register, please visit EventBrite.
For more information, please email bookstore@indyreads.org.