Georgia Gianakos Buchanan: If They Only Knew
Local author Georgia Gianakos Buchanan launches her new book "If They Only Knew."
About this event
The Book
If They Only Knew: Maddi's Story by Georgia Gianakos Buchanan is a novel set in Indianapolis.
Maddi Fairfield, heiress to one of the country's largest fortunes, is a rebel and an artist whose life takes a dramatic, unexpected turn early in this novel set in Indianapolis. Raised in a world of great wealth with her mother, Bella, who demands unsuccessfully that her daughter follow in her footsteps and her father, Carter, who, like his daughter, turns out to have a few secrets. Tragedy strikes the family, causing further rifts and displays of brazen independence from Maddi. But her life suddenly changes when she begins a romance with a man who returns her deep love, one whose life has been far different from hers, yet they have so much in common, including a passion for helping others. They love one another deeply. The book title aptly describes how unexpected events and people continually alter the course of every character's life. But, even with a story filled with many family members, friends, and a lover, this is, indeed, Maddi's story.
Georgia uses her hometown as the setting for this very unlikely romance, caused by the two people coming together in a heavy snowstorm – an heiress to one of America's greatest fortunes and the yardman/law student, a Greek immigrant. While no real names are used, many places and events in Indianapolis appear in this book. The woman's challenging relationship with her parents and with a woman who runs the vast estate add much to the story. Tragedy strikes – and everyone's lives change forever.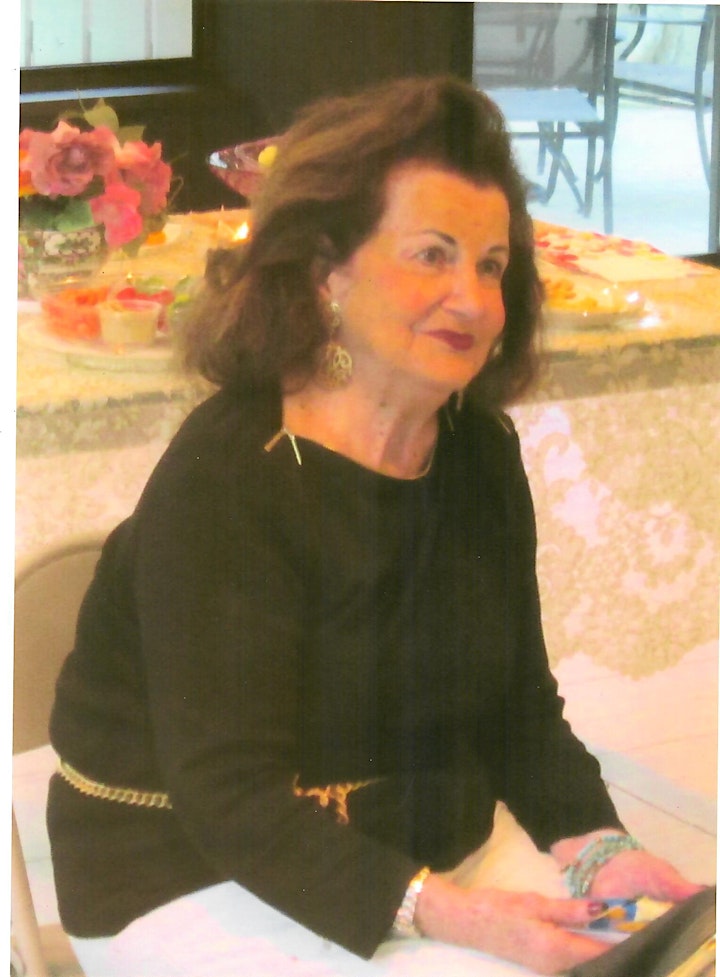 The Author
Georgia Gianakos Buchanan, a native of Indianapolis, draws on her knowledge of the city of her birth and its traditions, as well as her Greek heritage, to tell this story with rich details. If They Only Knew is the fourth book by this former journalist, fundraiser for many charitable causes, and community leader.
Georgia's parents were immigrants from Greece; they settled in the city's "Foreign District," in the area of Military Park west of downtown. Georgia's second book, also available at Indy Reads, is a memoir of growing up in that area, attending Manual and then Shortridge High Schools and Butler University. Entitled 428-1/2: My Journey Beyond the Railroad Tracks, it also provides rich details of her time as TV-Radio and Movie Editor of the Indianapolis News where she interviewed the top stars of the day in Indianapolis, New York, and Hollywood. She later worked at Mutual Broadcasting in Washington, D.C.
Her son, Bryan Hadin, is a special-needs individual; her challenges raising him drew her to organizations that provided support and education for other parents and children. As a result, she began a second career as a fundraiser for area nonprofits, raising millions of dollars for charitable causes, and served on boards and participated in activities of these organizations.
Georgia will celebrate her 96th birthday in August 2022. Her attitude and lifestyle led her to write her third book (also at Indy Reads), How to Live Beyond 90 without Falling Down. She proves that age is merely a number. She continues to drive (although the Bureau of Motor Vehicles could not believe her birth date, looking at her waiting for her license renewal, but were finally convinced!) and remains active. She is an engaging speaker and provides much humor, good advice she herself follows, and stories of her life.
The Event
Indy native Georgia Gianakos Buchanan will speak a bit about her background with a Q&A to begin her book-signing.
This event is suitable for all ages. Signed copies of the book will be available to purchase.
Register with Eventbrite here.