John Young: Fire in the Field
John Young will be reading from his new book: 'Fire in the Field.'
About this event
The Book
In sixteen stories, John Young's memorable characters face ethical dilemmas that compel us to ask what shapes us. Education? Talent? Impulse? Family? Money? Need for approval? Most of the stories are set in the fictional town of Nema, Indiana, others in New England. A once-honest antique dealer teaches himself to craft high-quality fakes. A struggling minister in an affluent community absurdly obsesses over his giant pumpkin. Young's protagonists range from observant nine-year-olds to hyper-competitive teens, from working-class dreamers to privileged executives rationalizing compromises. A few face public humiliation, a few die, others reinvent themselves. In two of the strongest stories, young women face painful life-and-death decisions, with uncertain but revelatory conclusions. As one critic wrote: "The stories are well plotted and engrossing, the characters interesting, and the writing stunning."
The Author
Born and raised beyond the suburbs in Indianapolis, John Young graduated from Indiana University and earned an MFA in creative writing from Emerson College. His fiction appeared in Yankee and his non-fiction has appeared in several magazines.
Young also taught English at the high school and college levels and spent many years in advertising as a copywriter and creative director mostly in Boston. He and his teams won more than 250 awards for creative excellence.
He spent 20 years in Beverly, Mass. and now lives with his wife and two kids in Cincinnati, Ohio.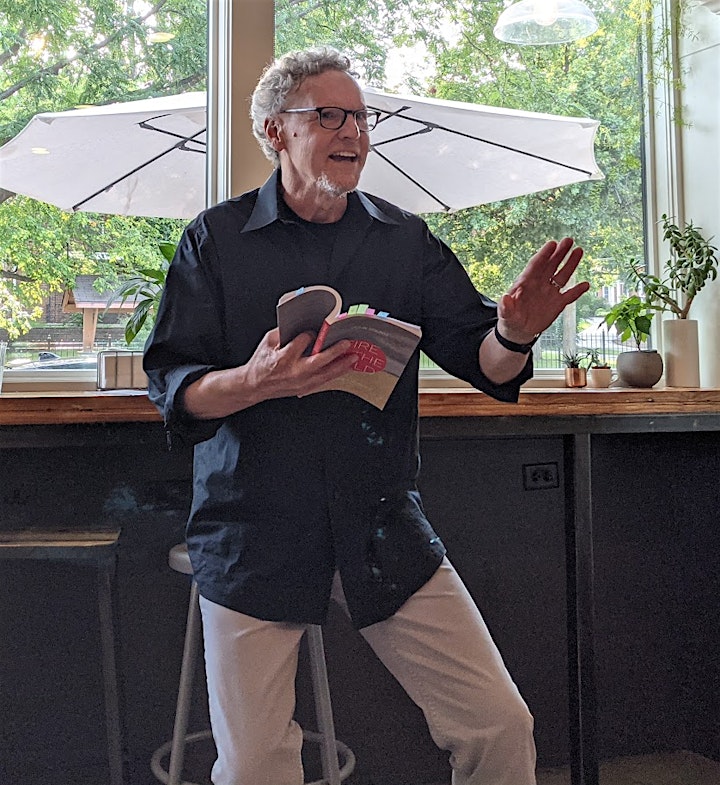 The Event
Indy native and regional author John Young will read selections from Fire in the Field, his new book of 16 stories. You'll meet memorable characters who face ethical dilemmas, quiet moments of loss, and dramatic self-discovery.
This talk is suitable for all ages. Signed copies of the book will be available to purchase at the talk.
In-person or virtual is available. If you choose the virtual option, a link will be emailed prior to May 21 to watch live during the event.
Register with Eventbrite here.