World Book Day Poetry Slam & Open Mic
Celebrate World Book Day with our Community Poetry Slam & Open Mic
About this event
During the last year when most countries have seen periods of confinement and people have had to limit their time spent outside, books have proved to be powerful tools to combat isolation, reinforce ties between people, expand our horizons, while stimulating our minds and creativity. In some countries the number of books read has doubled.
During the month of April and all year round, it is critical to take the time to read on your own or with your children. It is a time to celebrate the importance of reading, foster children's growth as readers and promote a lifelong love of literature and integration into the world of work.
Through reading and the celebration of World Book and Copyright Day, April 23, we can open ourselves to others despite distance, and we can travel thanks to imagination.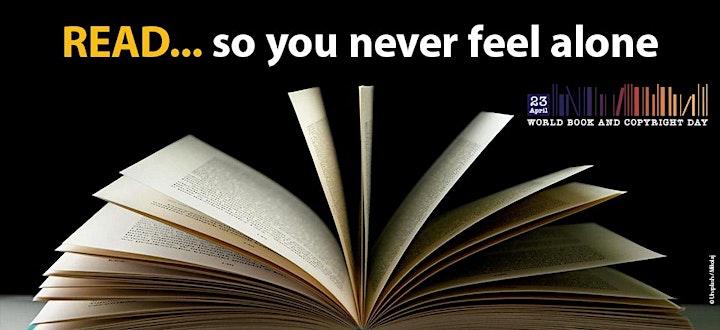 The Event
Indy Reads and Booth (students, faculty, and alumni from the Butler University MFA program) are excited to partner to celebrate World Book Day!
The World Book Day Poetry Slam & Open Mic welcomes poets of all ages . The Slam & Open Mic is family-friendly – no curse words or explicit language will be permitted. Our Slam will begin at 6:30pm followed by the Open Mic.
Advanced registration is required for those wanting to be part of the Slam. Please email Bek Primrose at bprimrose@butler.edu to secure your spot by 5pm, on Thursday, April 21.
Open Mic sign-ups will be accepted at the Indy Reads bookstore starting at 5pm, on April 23.
This event is Pay What You Can — Here's what your Suggested Donation can do for the Indy Reads community:
FREE – This ticket is for attendees that would like to attend this event and are unable to purchase a ticket. Indy Reads values our community and facilitators. We are proud to provide programming to all. Thank you for being a part of our community!
$10 – This donation covers the cost of one attendee to this event. Indy Reads strives to bring the very best programming to Fountain Square and all Hoosiers. Thank you for helping us to keep our quality programs accessible for all!
$20 – This donation covers the cost of two attendees to this event. If you are attending as an individual, your ticket at this level makes it possible for another who cannot afford a ticket to attend. It is only through the generosity of our community that we are able to support programs that enrich the lives of all Hoosiers. Thank you for your support!
Other – "Pay What You Can" really does mean pay what you can. Indy Reads appreciates that every one of our community members is able to support our vision of 100% literacy for all in different ways. Whether you can pay $5 or $50, we are so excited to see you – and thank you for your support!
For more information, please email bookstore@indyreads.org.