Dear Friends of Indy Reads,
With your support and the dedication of a brilliant team of staff, AmeriCorps Members, and volunteers, Indy Reads has been able to significantly expand our services and build the strongest financial foundation we've had in our 37-year history.
After five years as a steward of the Indy Reads vision, 100% literacy for all, I have made the decision to pass the torch and will be transitioning out of the role of CEO by year's end.
I have loved my time at Indy Reads and am so grateful that we have been able to establish a program that is making an impact for individuals and families in our community.
Together, we have been able to accomplish so much! We have moved to a Community Classroom program delivery model and become a provider of Adult Education classes for the State of Indiana. We have established an AmeriCorps program with ServeIndiana, and are now accredited partners of the United Way of Central Indiana. We have also moved into the Fountain Square neighborhood, bringing together our staff, students, volunteers, and community members in one unified space.
None of this would have been possible without the dedication of students and community members like you. I am so proud of this community and its impact, especially during this last year.
There is still work to be done. I have committed to remaining with Indy Reads throughout the search process for a new CEO. Our Transition Taskforce is currently seeking search consultants and firms to partner with for this important process.
This is a very exciting period for Indy Reads.
We are coming out of a year of growth and reflection, a year of utilizing this global pause to make some concrete changes in how Indy Reads can best serve our community. And I am honored to have had that opportunity—to have helped implement a sustainable way of facilitating our students' goals and dreams.
With gratitude,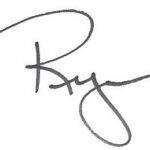 Ryan King
P.S. A request for proposals (RFP) for executive search services can be found on www.indyreads.org/ceosearch, with details about requirements, selection criteria, and evaluation included in the document. Those interested in applying for the position of CEO or in nominating others can complete a form at the same page to express interest.