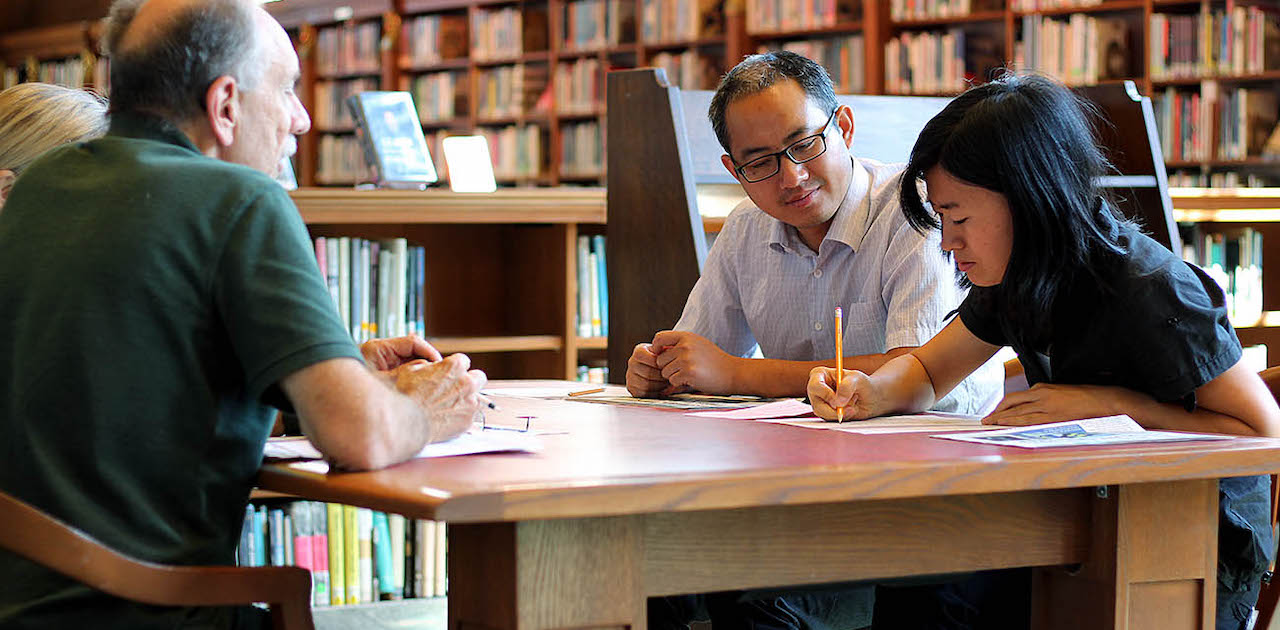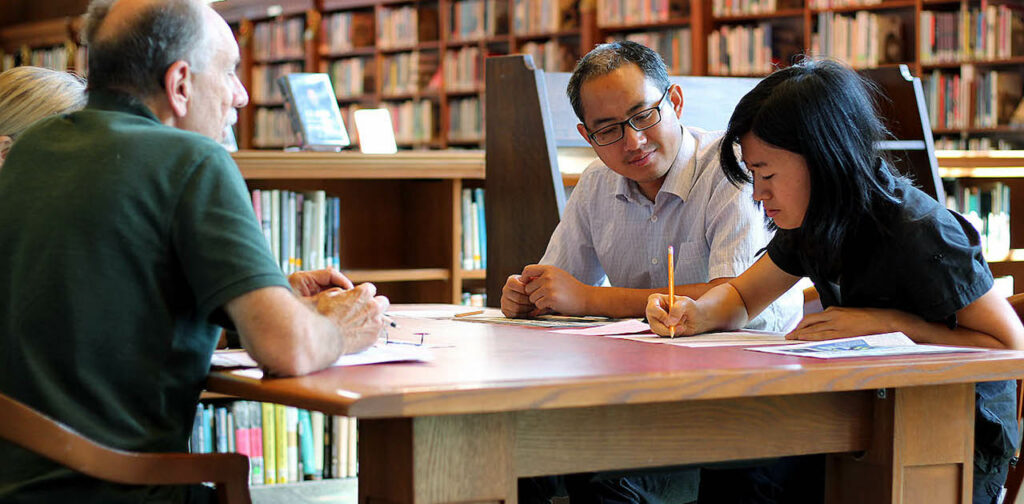 Virtual and in-person classes with trained instructors and caring volunteers
Our ELL classes support adult learners at all levels of the English literacy spectrum as they develop their speaking, listening, reading, writing, and comprehension skills to unlock their economic and social potential. All of Indy Reads' classes are completely FREE for students.
Our Community Classroom model offers highly individualized lesson plans that incorporate the goals of each student. Led by Indy Reads Instructors, our ELL classes are supported by trained classroom volunteers. This means that students often work in small groups to practice their English language skills, which leads to better learning outcomes.
Students attend class six hours a week in-person or online. When students reach a comfortable level in both reading and listening, they are eligible for our High School Equivalency diploma program. Our Student Navigators can also connect students to our Paraprofessional and Customer Service certifications program or college education programs.
---
Join Our ELL Classes
Call Indy Reads (317-384-1496) to learn more or fill out this online form in English and sign up today!
For Online Forms in other languages:
Students seeking ELL classes are welcome to join our In-Person ELL Conversation Circle held at Indy Reads. The Conversation Circle group meets every Sunday from 3-4pm at 1066 Virginia Avenue, Indianapolis, IN 46203.
We look forward to meeting you soon!