A bookstore built around a purpose and mission in Indianapolis.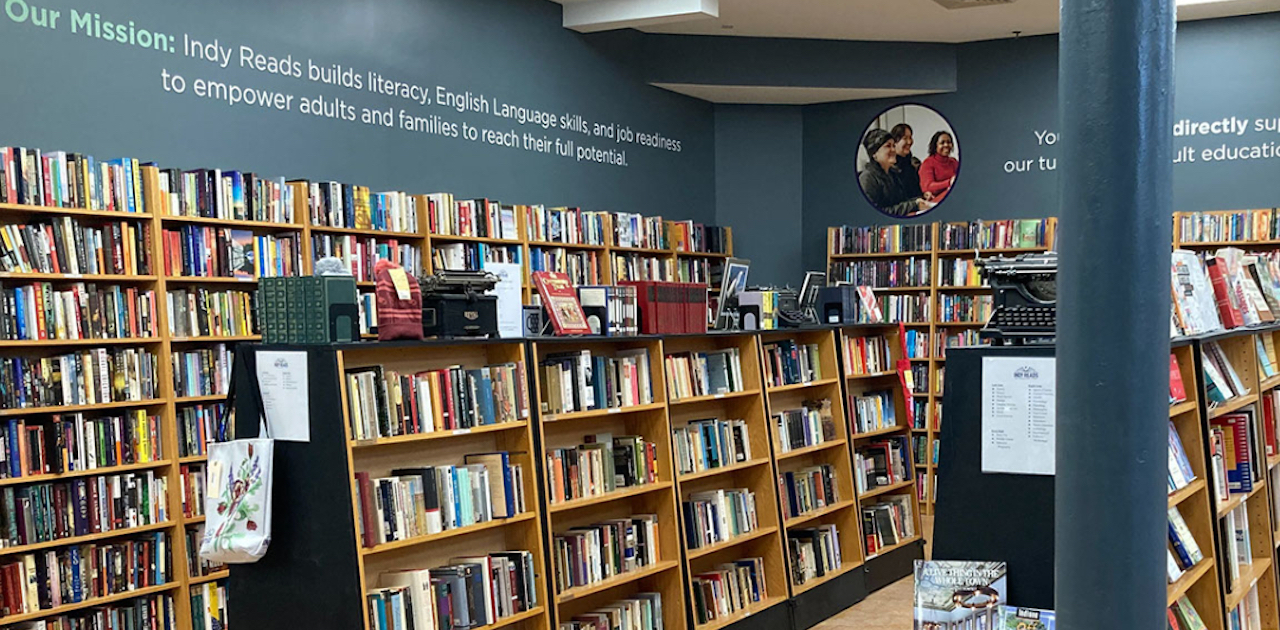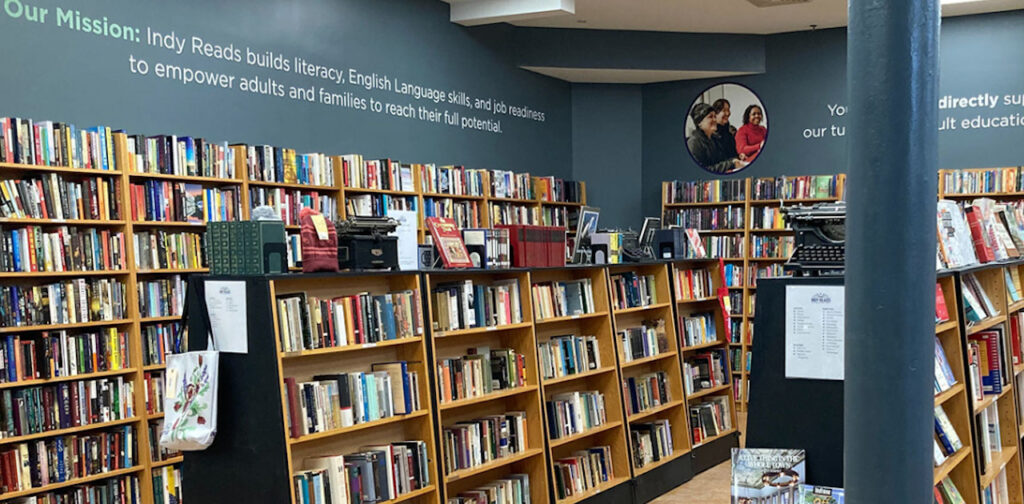 A bookstore designed to fund adult basic education courses
Indy Reads' community bookstore is an essential part of our Adult Basic Education programming, as well as a site for book lovers of all ages!
To help keep access to education free for our adult students, all purchases directly support members of our community in:
Earning their High School Equivalency (HSE) diploma
Improving their English language skills, and
Obtaining job certifications
Learn more about our adult education programs →
Meet some of the students you are supporting by subscribing to our newsletter →
We sell used and new books for all members of the family. Each purchase makes the gift of reading possible for adult learners.
Store Hours
Hours of Operation
Wednesday – Saturday: 11am-7pm
Sundays: 11am-5pm
Closed Mondays & Tuesdays
Order 24/7, 365 days a year and have it shipped directly to your doorstep, anywhere in the US. You can feel good knowing that each purchase will continue to support our free adult literacy classrooms!