Thank you so much for supporting Indy Reads! While financial donations are vital to support our students and vision of 100% literacy for all, there are many other meaningful ways of contributing to our community. Joining the Literacy League as a monthly donor ensures that our adult learners have consistent support and you can choose a free used book from our bookstore each month. Volunteering in our classrooms, community bookstore, or for a day-of-service are excellent ways to make an impact. Even shopping with Fresh Thyme or Kroger gives you an opportunity to give back to Indy Reads! Finally, you can support Indy Reads by shopping our online bookstore or visiting us at our community bookstore in Fountain Square for browsing and programming for the entire family. However you choose to support our vision of 100% literacy for all, we sincerely appreciate you! 
Make a donation
The best way to support Indy Reads and the Community Classrooms program is to make a financial contribution. You can make a gift quickly and easily online anytime with your credit card by clicking here, or visiting indyreads.org/donate.
Check donations can be made out to Indy Reads and mailed to:
1066 Virginia Ave
Indianapolis, IN 46203
Make a gift online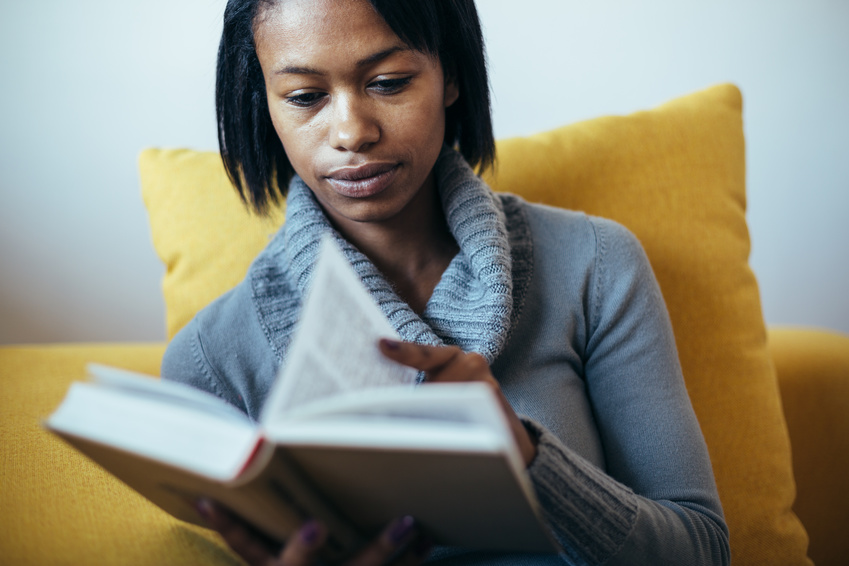 Join the Literacy League
Join The Literacy League: Indy Reads' monthly giving program! A regular monthly contribution with your credit card, or by electronic funds transfer (EFT) from your bank account, helps ensure consistent resources for our students.
Your monthly gift—no matter the amount—helps us ensure we will always have the resources to bring a student into the classroom, to enrich a student's life, to help a student reach their full potential.
Our Literacy League members can pick one used book each month in appreciation of their continuing support for Indy Reads. Additionally, members are honored with a nameplate on the Literacy League Board located in our community bookstore. Once a month, members may come to Indy Reads in Fountain Square, move a key under their name, and select a free used book, all while unlocking a brighter future for our students.
Join the Literacy League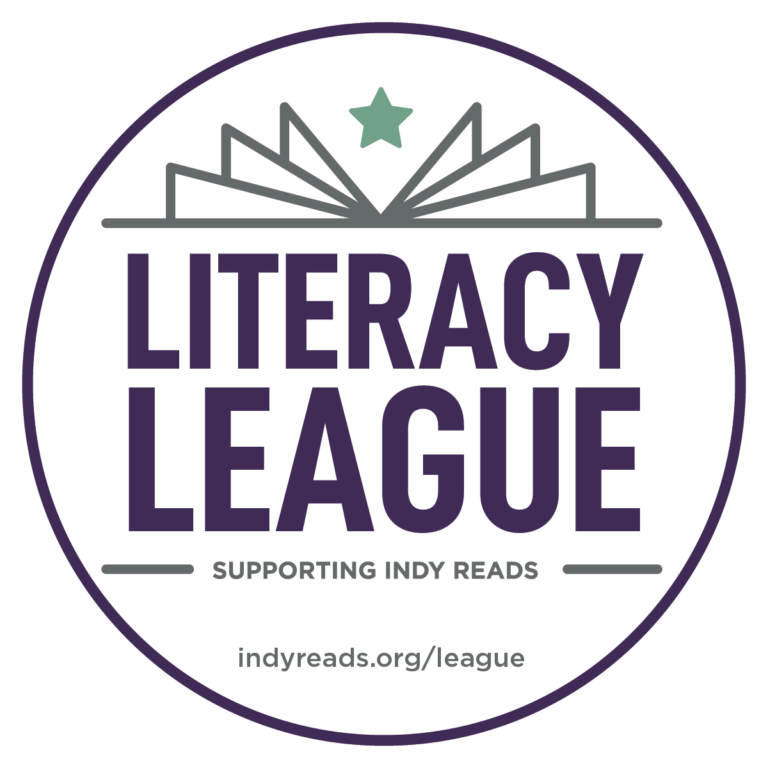 Stock, investment, and planned gifts
Transferring stock or other appreciated financial assets are a great way to support literacy programs and efforts to end illiteracy in Central Indiana while reducing potential tax burdens. You may also avoid brokerage fees by transferring stock/investments instead of selling them!
Our investment account is held by Old National Wealth Management, and simple transfer instructions can be provided to you or to your financial advisor, and most transfers can be completed in one business day.
Please call (317) 384-1496 to learn more about how your gift can begin making a difference for Indy Reads' students today!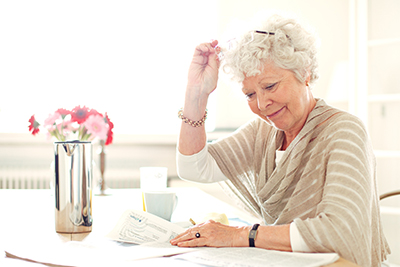 Volunteer with Indy Reads
Indy Reads is able to serve our community with the personalized attention that has become our hallmark because of our robust volunteer program. As a volunteer with Indy Reads, you will make a difference for our students every day.
Whether you serve in a Community Classroom (virtual or in-person), in our community bookstore in Fountain Square, or as a one-time Day of Service participant, your time and talent will have a vital impact as we strive for 100% literacy for all.
Sign up for a Volunteer Info Session here!
Become a volunteer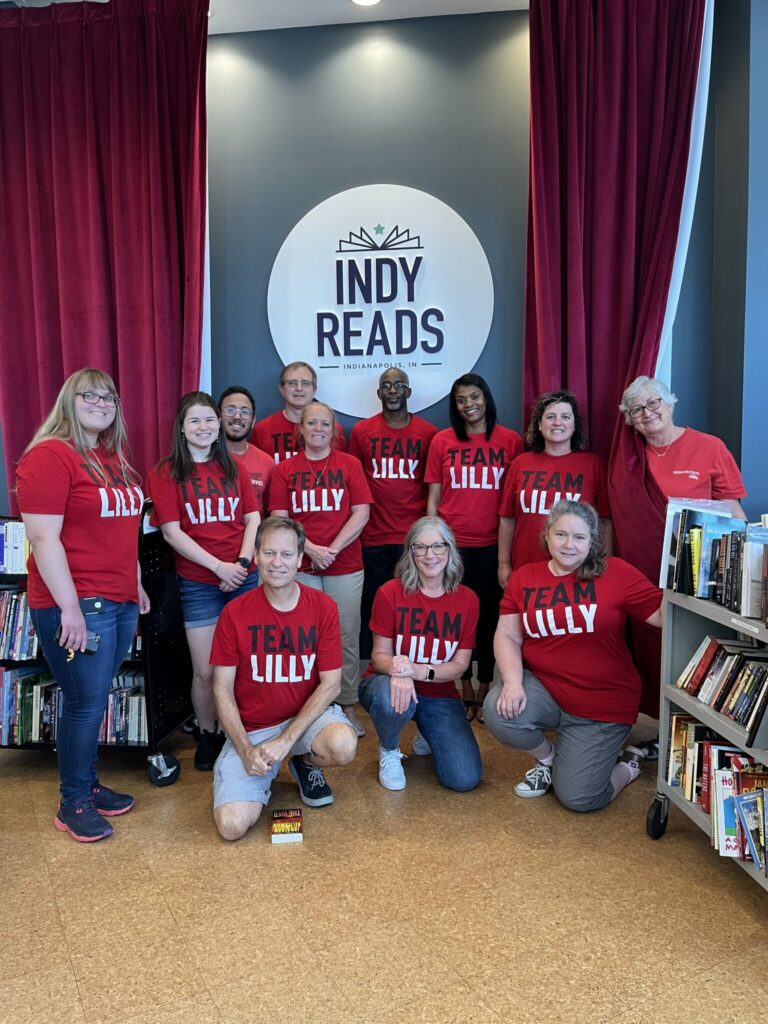 Other ways to support Indy Reads' mission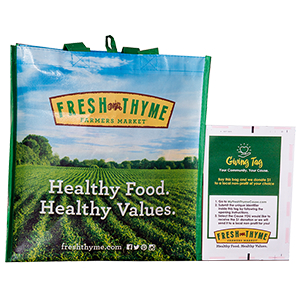 Shop at Fresh Thyme
Farm-fresh foods, natural supplements, and everything from walnuts to gummy bears in bulk: You can find it all at Fresh Thyme, and if you pick up a shopping bag with a Giving Tag, $1 can be directed to support Indy Reads!
Click here to learn more about Fresh Thyme's Giving Bag program!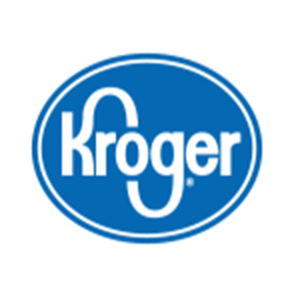 Use Your Kroger Plus Card
Everyone needs groceries, and everyone deserves the ability to read and write. Make your grocery purchases mean something even more when you register your Kroger Plus Card with Community Rewards and use the charity number DS410 to support Indy Reads!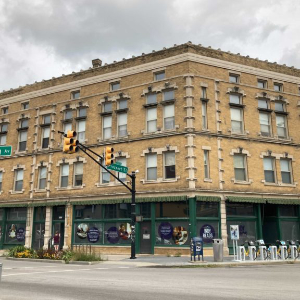 Check out the bookstore
Indy Reads in Fountain Square is the center of our community programming. We also have a beautiful community bookstore that regularly hosts family-friendly programs. Drop by 1066 Virginia Avenue to participate in a Big Chair Story Time, local author reading, workshop, or to donate some of your gently used books. Happy reading; we will see you soon!