AmeriCorps Member Spotlight
Georgia Green, Indy Reads WorkLiteracy Coach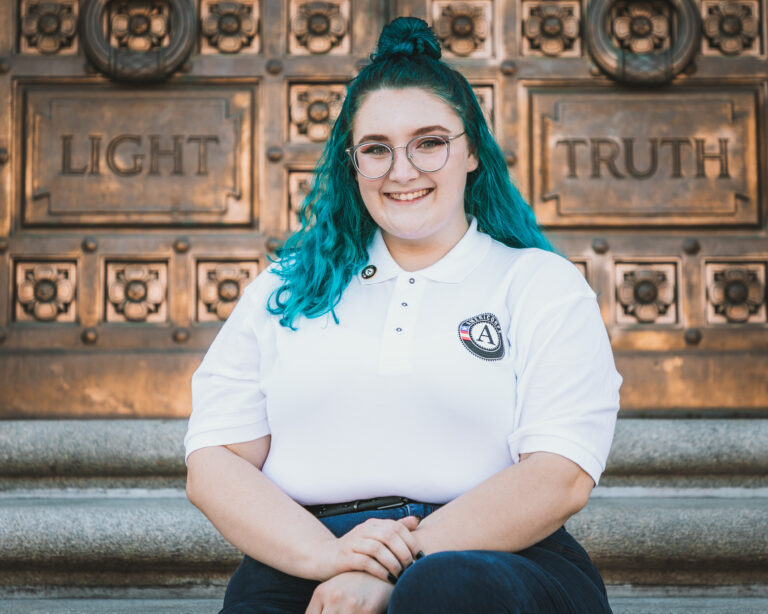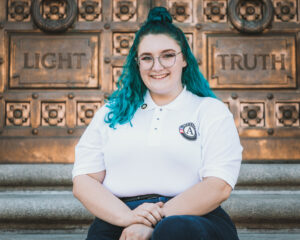 Favorite memory so far as an Indy Reads AmeriCorps Member?
My favorite memory so far is a tough one. I was working with a student and they had a breakdown over math. That student didn't come back for over a week and I thought that we had seen the last of her. This happened on my first day in classes, so I was nervous I had scared someone off. But this student ended up coming back and really opening up to me. It is this memory that makes me realize how important this job is to people. People want to be helped and they want to be understood. Getting to know this student in class really has helped me develop my teaching skills and has really made me feel important. I feel like I am helping people reach their goals and it feels amazing. I love getting to play games with the students and really seeing them come out of their shells when they get answers correct. It gives me a sense of accomplishment that other jobs have not always provided me with. My favorite part about this question is that there is so much time left for new memories to be made. I cannot wait to see what happens next!
What is a quote you love or a mantra you live by?
You cannot give from an empty cup.
Last book you read?
I am currently reading Girl, Wash Your Face and I am really enjoying it. My sister bought it for me last Christmas and I am just getting around to reading it. 
If you were sorted into any of the Harry Potter houses, which one would it be?
Definitely Hufflepuff. There is not a doubt in my mind.
Why did you apply to be an Indy Reads AmeriCorps WorkLiteracy Coach?
I wanted to find a job in my field where I could help more people. When this job became available, I got so excited I told everyone about it, hoping that I would get the job. When I did I thought that it was too good to be true. It partially was- it was a lot harder than I thought it would be. But I am so grateful for the opportunity that it didn't matter how hard it was. I was ready and excited to accept the work, especially during a pandemic. And in my field?! It is still unbelievable to me.
If you could be any animal, what animal would you be?
If I was an animal I think I'd like to be a capybara because they get along with so many animals and are friendly. My favorite type of animals are the largest ones of any kind, and it just so happens that the capybara is a very large rodent!
Favorite band/musician?
Panic at the Disco!
What do you hope to do after life as an AmeriCorps member?
After being a member, I would like to see if going back to school is in the cards for me. My dream is to be a script writer/story boarder to television and I want to take courses that would help me reach my dream. For now, I am really happy to be using my English skills to help others.