Author Reading: Kat Mustatea's Voidopolis
November 9 @ 5:30 pm

-

7:00 pm

Free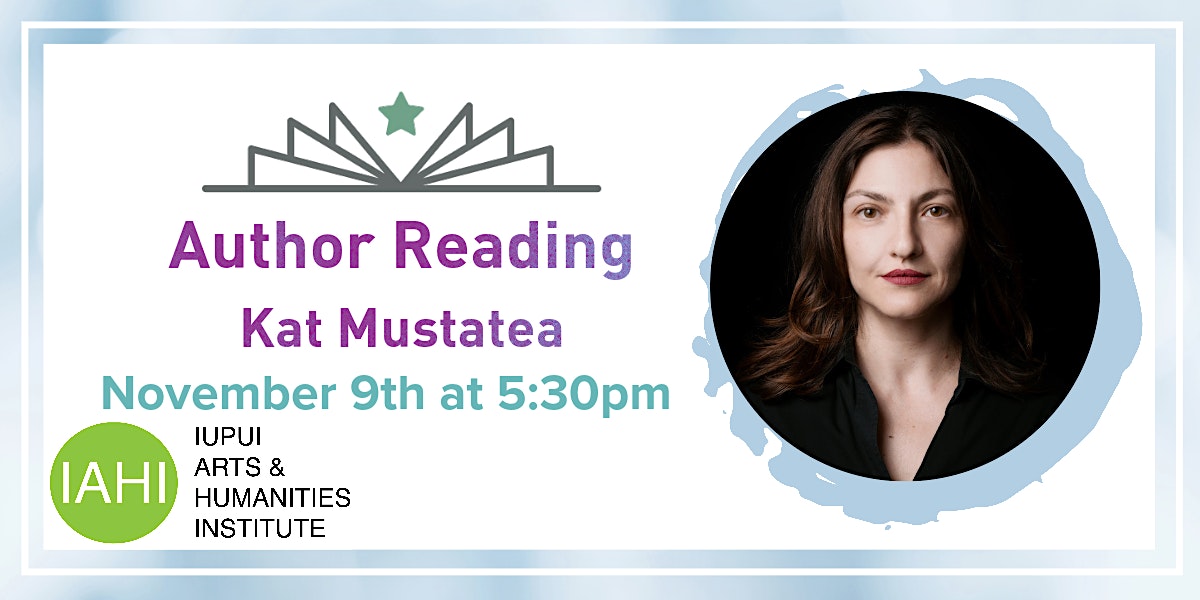 Join Indy Reads in partnership with the IUPUI Indianapolis Arts and Humanities Institute for a talk and demo by Kat Mustatea on Nov. 9th.
Join Indy Reads in partnership with the IUPUI Indianapolis Arts and Humanities Institute for a talk and demo of Voidopolis by Kat Mustatea on November 9th at 5:30pm!
Voidopolis is a first-of-its-kind augmented reality book from MIT Press Leonardo Series. This hybrid digital artistic and literary project in book form was made to disappear: the book can only be deciphered via an accompanying AR app, and decays over time the way memory might, leaving behind foggy imagery and half-remembered bits of language.
This event is recommended for teens and adults age 13+.
Kat Mustatea is transmedia playwright and artist working at the forefront of live performance and cutting edge technology. Her experiments with language and new narrative forms enlist absurdity, hybridity, and the computational uncanny to dig deeply into what it means to be human in the digital age. Her TED talk, about AI as a form of puppetry, offers a novel take to the meaning of generative art-making. Her work has been presented at a variety of venues including Ars Electronica Linz, New Images Festival Paris, Stanley Picker Gallery London, New York Live Arts, and The Cube at Virginia Tech, among others. She is currently an artist member of ONX Studio (funded by Onassis Foundation) and has recently held residencies and fellowships at TED, New Museum's NEW INC incubator, Harvestworks Digital Media Arts Center, the Orchard Project, and New York University's ITP/IMA Program.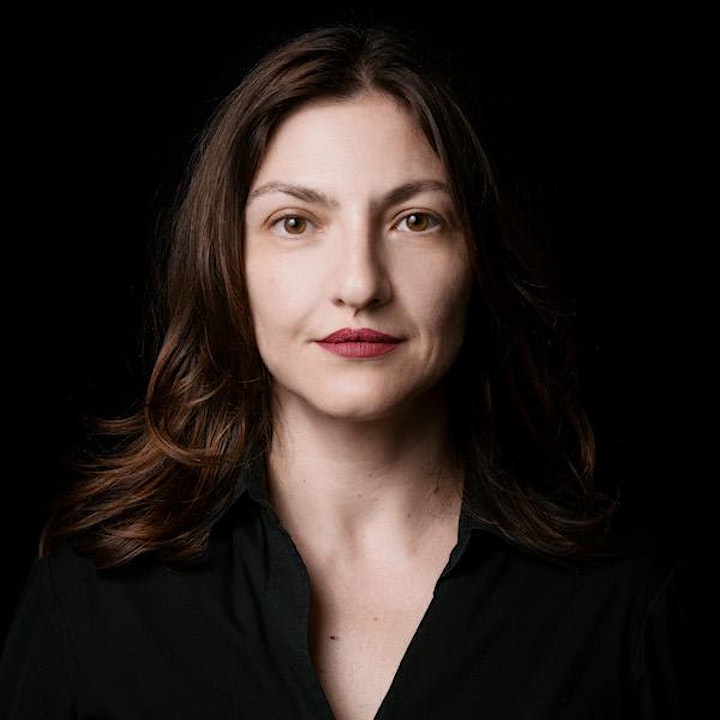 This Event is Pay-What-You-Can
Here's what your suggested donation can do for the Indy Reads community:
FREE – This ticket is for attendees that would like to attend this event and are unable to purchase a ticket. Indy Reads values our community and facilitators. We are proud to provide programming to all. Thank you for being a part of our community!
$10 – This donation covers the cost of one attendee to this event. Indy Reads strives to bring the very best programming to Fountain Square and all Hoosiers. Thank you for helping us to keep our quality programs accessible for all!
$20 – This donation covers the cost of two attendees to this event. If you are attending as an individual, your ticket at this level makes it possible for another who cannot afford a ticket to attend. It is only through the generosity of our community that we are able to support programs that enrich the lives of all Hoosiers. Thank you for your support!
Other – "Pay-What-You-Can" really does mean pay what you can. Indy Reads appreciates that every one of our community members is able to support our vision of 100% literacy for all in different ways. Whether you can pay $5 or $50, we are so excited to see you – and thank you for your support!
For more information, please email bookstore@indyreads.org.
Indy Reads is a 501c3 nonprofit. Our mission is to empower adults and their families through literacy, English language skills, and job readiness programming. For more information about Indy Reads and the students we serve, visit our website at indyreads.org.