Author Reading: Nicole Velazquez
November 11 @ 2:00 pm

-

5:00 pm

Free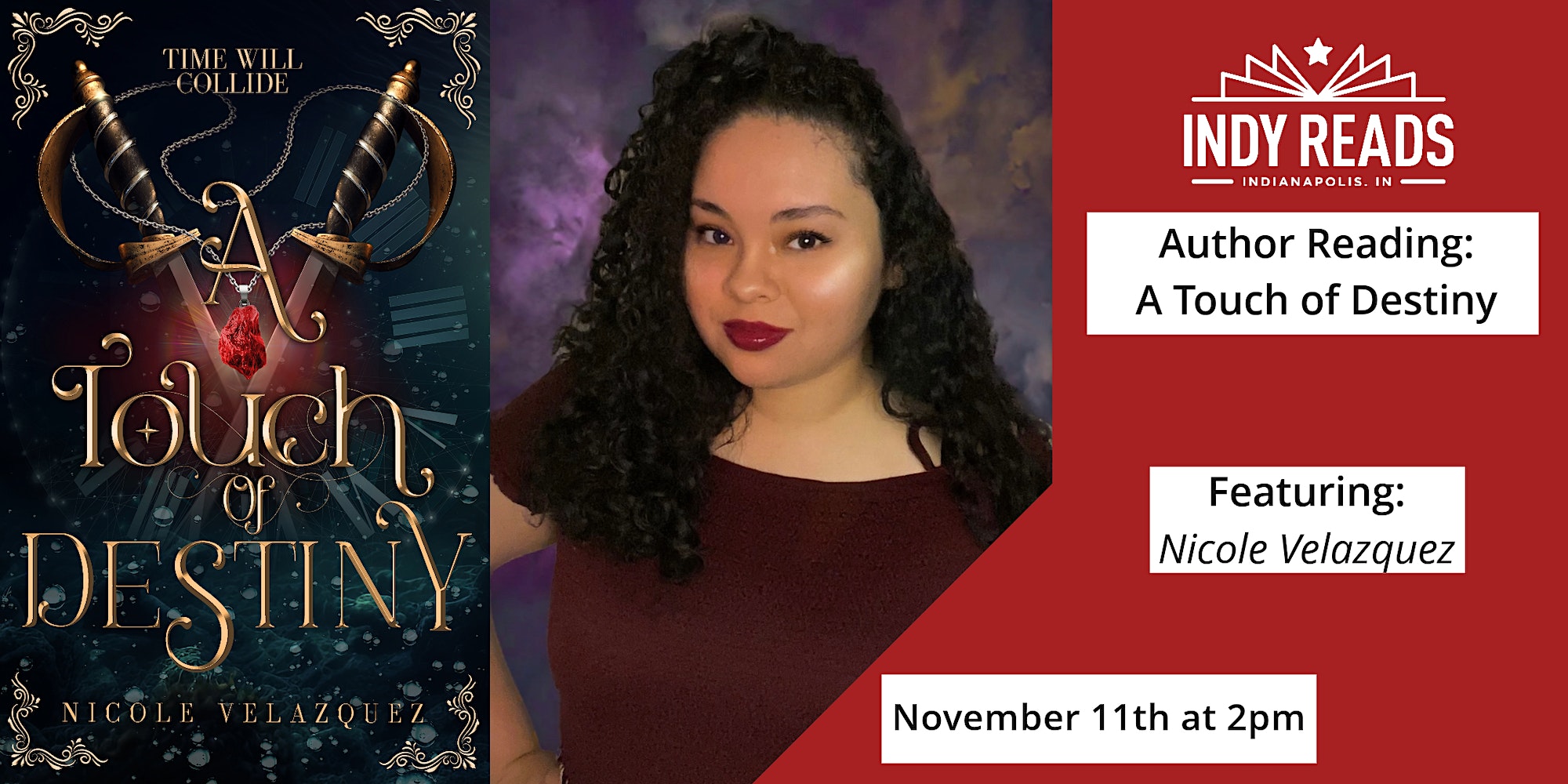 Join Indy Reads on November 11th at 2pm for a reading and signing by local author, Nicole Velazquez.
Join Indy Reads on November 11th at 2pm for a reading and signing by local author, Nicole Velazquez.
Nicole will read from her novel, A Touch of Destiny. This will be followed by a signing. This event is recommended for all ages.
All proceeds from purchases through Indy Reads support our adult literacy programming!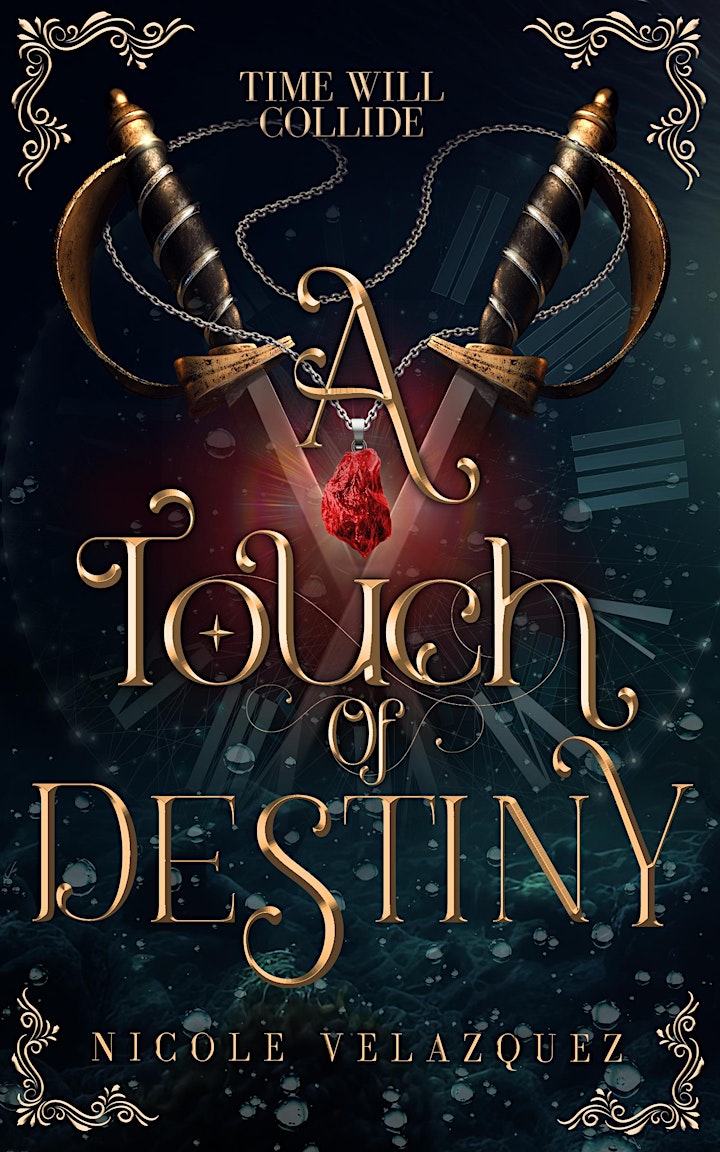 A Touch of Destiny
For centuries, ominous whispers foretold the arrival of a sinister omen of ruin who will bring the end of times. This conqueror will rise and change the tides, no matter the consequences.
After a botched marriage proposal and a rejection from her dream job, actress Luz Narváez García is left with a deep desire to disappear from the public eye. Her wish comes true when an unknown magical force transports her back to the 1680's – a time where piracy, colonization, and debauchery were commonplace.
Lost in time, Luz finds herself surrounded by the ruthless waters of the Caribbean, where everything has a price. Between a lethal power hungry naval officer, riddled with deep desires of revenge, and a mysterious bloodthirsty pirate who steals her indispensable necklace and kidnaps her, she's thrust into a dangerous role in the treacherous politics of piracy.
Caught up in a web of danger and intrigue, Luz must use her wits and cunning to not only ensure her survival but to also outsmart those who seek a higher power only she is meant to wield… all while finding a way back home that doesn't alter the course of history catastrophically.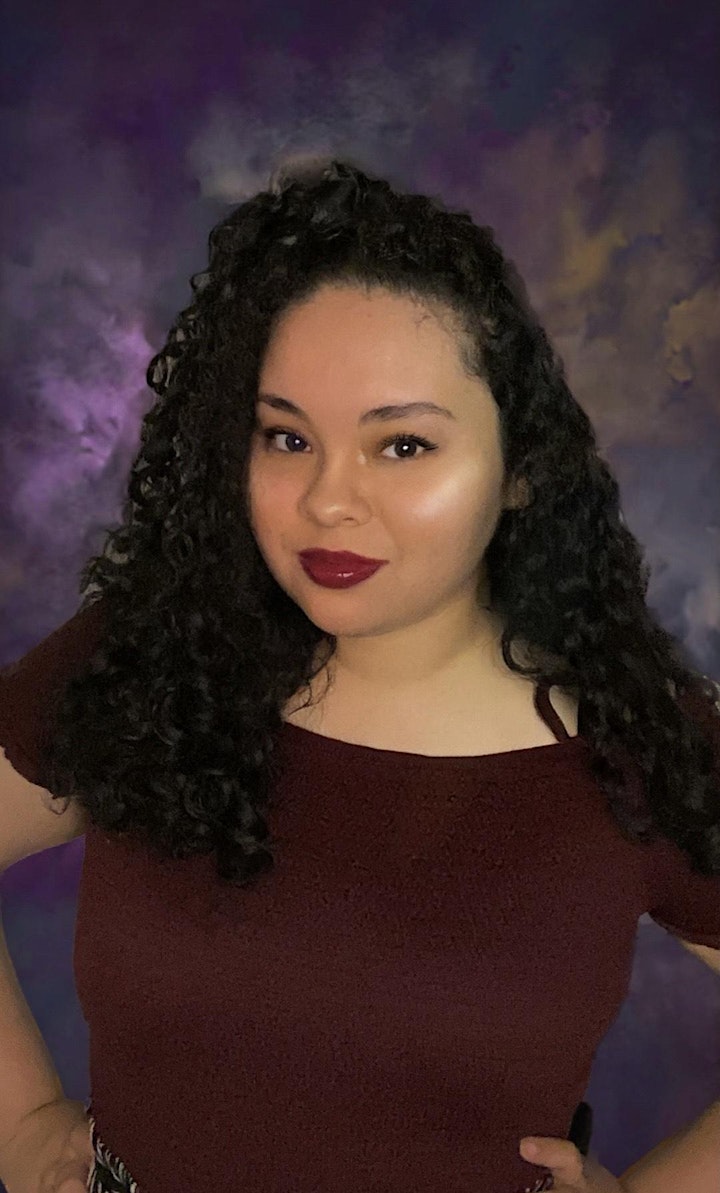 Nicole Velazquez is a Puerto Rican fantasy, sci-fi, and dystopian author. She earned her undergraduate degree in Elementary Education from Indiana University, with concentrations on science and cultural education. She has a passion for Caribbean history, all things fantasy, and bringing awareness about matters that affect Puerto Rican and Latine communities. She currently resides in Indianapolis with her family and two dogs, where she works as a 4th grade science teacher.
This event is Pay-What-You-Can! Here's what your suggested donation can do for the Indy Reads community:
FREE – This ticket is for attendees that would like to attend this event and are unable to purchase a ticket. Indy Reads values our community and facilitators. We are proud to provide programming to all. Thank you for being a part of our community!
$10 – This donation covers the cost of one attendee to this event. Indy Reads strives to bring the very best programming to Fountain Square and all Hoosiers. Thank you for helping us to keep our quality programs accessible for all!
$20 – This donation covers the cost of two attendees to this event. If you are attending as an individual, your ticket at this level makes it possible for another who cannot afford a ticket to attend. It is only through the generosity of our community that we are able to support programs that enrich the lives of all Hoosiers. Thank you for your support!
Other – "Pay-What-You-Can" really does mean pay what you can. Indy Reads appreciates that every one of our community members is able to support our vision of 100% literacy for all in different ways. Whether you can pay $5 or $50, we are so excited to see you – and thank you for your support!