Book to Film Club with Kan-Kan Cinema: Sleepy Hollow
October 22 @ 7:00 pm

-

10:00 pm

Donation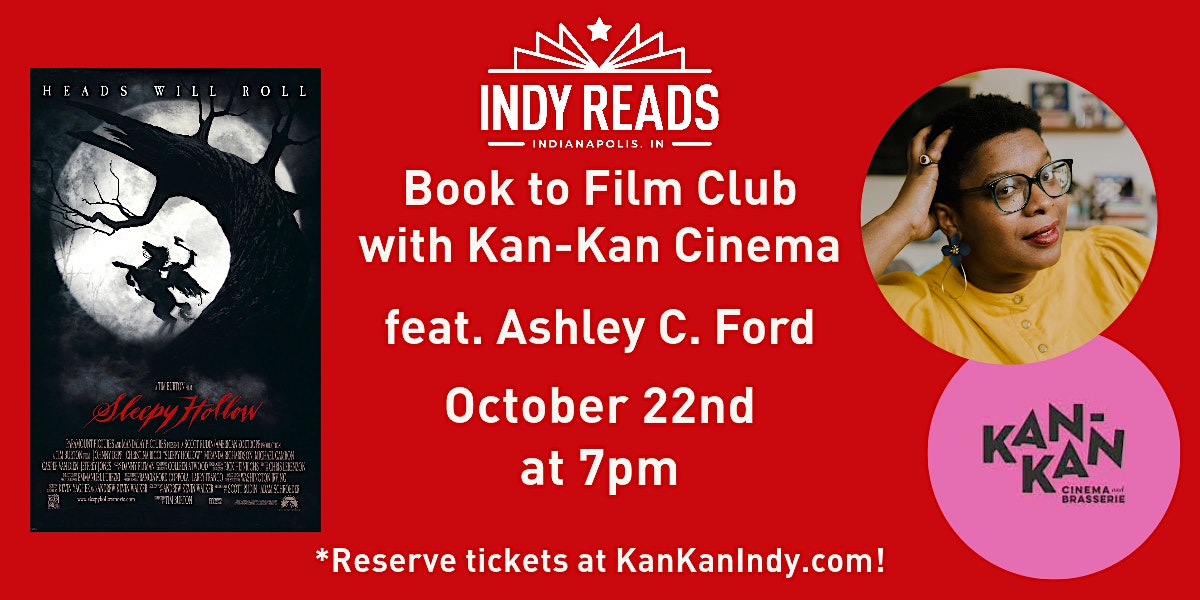 Join us on October 22nd at 7pm for a book discussion following a film screening of Sleepy Hollow at Kan-Kan Cinema & Brasserie!
Please purchase tickets to Kan-Kan Cinema & Brasserie's film screening here.
Sleepy Hollow (1999)
Ichabod Crane is sent to Sleepy Hollow to investigate the decapitations of three people; the culprit is legendary apparition The Headless Horseman.
Book Discussion facilitated by New York Times Bestselling Author Ashley C. Ford.
Join us for a free book club and discussion after the film with special speaker Ashley C. Ford!
You must buy tickets for this event. If you would like to include a donation to Indy Reads as part, please use the "Donate to Indy Reads" ticket button on the right. Indy Reads is a 501c3 nonprofit. Our mission is to empower adults and their families through literacy, English language skills, and job readiness programming. For more information about Indy Reads and the students we serve, visit our website at indyreads.org.