Open Mic with Booth: A Journal
December 1 @ 6:30 pm

-

8:00 pm

Free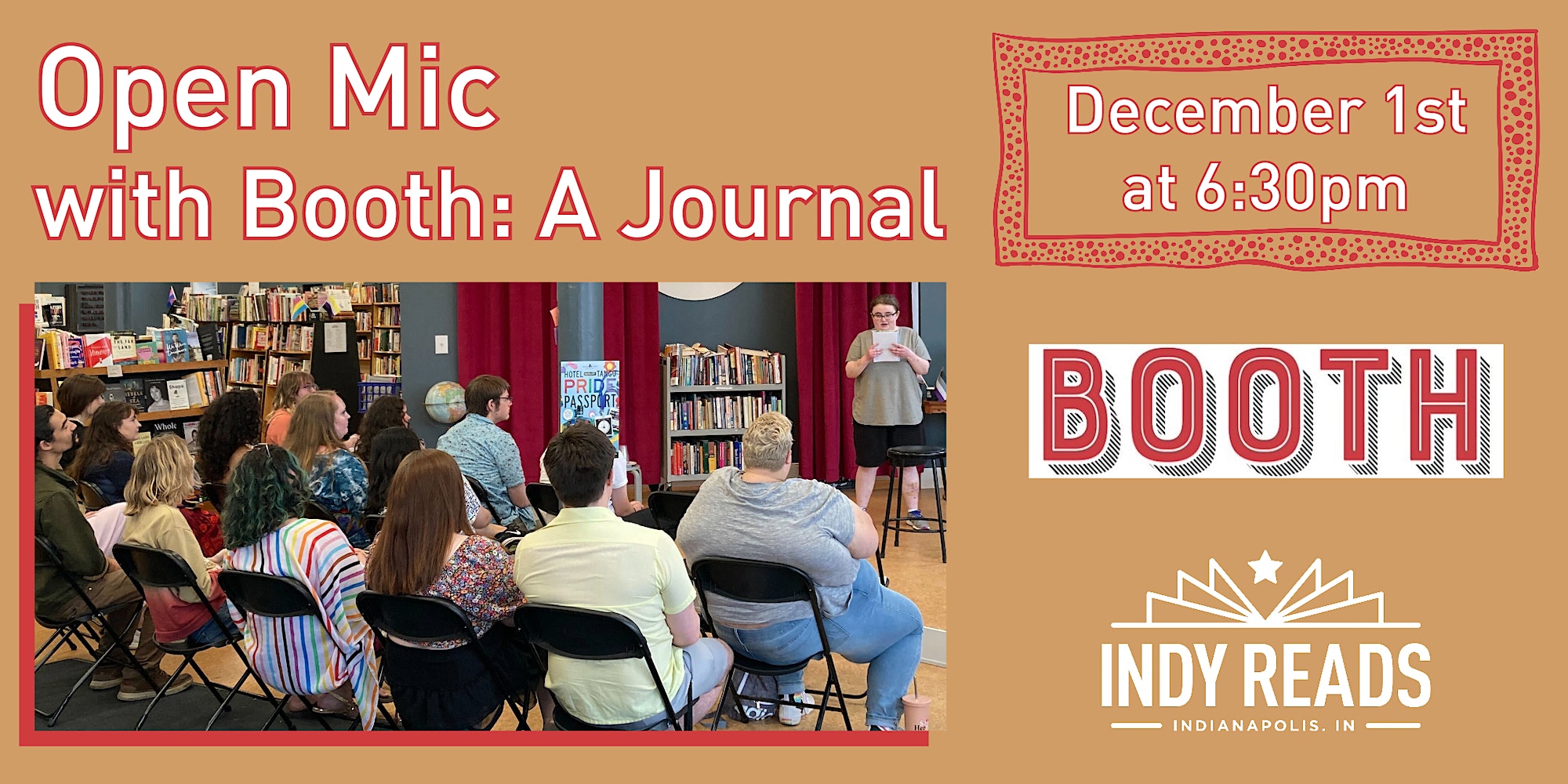 Join Indy Reads in partnership with Booth: A Journal for an Open Mic on December 1st at 6:30pm! Both poetry and prose writers are welcome!
Indy Reads and Booth (students, faculty, and alumni from the Butler University MFA program) are excited to partner for this return of our open mic on December 1st at 6:30pm!
Registration for this public poetry & prose open mic begins at 5pm and the event will begin at 6:30pm. Come read your stuff! Please prepare 5-7 minutes worth of material.
Booth will host the open mic in Indy Reads' community bookstore. Due to the possibility of adult language and themes, we recommend attendees and participants are 16+ for this event.
Booth publishes four titles of original literature on the first Friday of every month. In addition, they publish two print issues yearly, usually in summer and winter. Booth debuted in 2009. Their staff is comprised of students, faculty, and alumni from the Butler University MFA program. Butler MFA students and alumni execute approximately 98% of Booth. Copy editing, web design, print issues, t-shirts and merch, and so on. Find out more about Booth here: https://booth.butler.edu/about-us/.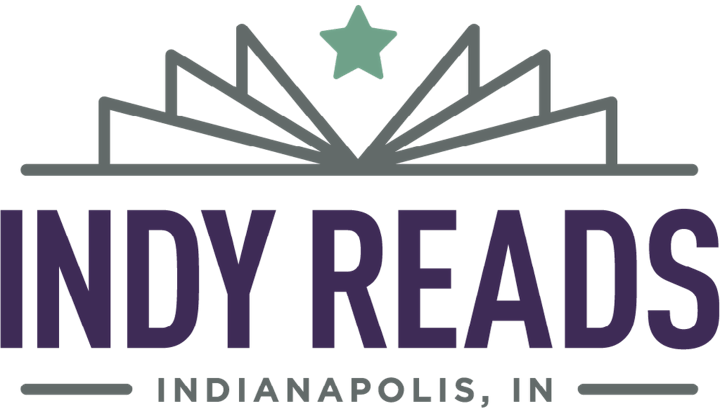 This event is Pay-What-You-Can. Here's what your suggested donation can do for the Indy Reads community:
FREE – This ticket is for attendees who would like to attend this event and are unable to purchase a ticket. Indy Reads values our community and facilitators. We are proud to provide programming to all. Thank you for being a part of our community!
$10 – This donation covers the cost of one attendee to this event. Indy Reads strives to bring the very best programming to Fountain Square and all Hoosiers. Thank you for helping us to keep our quality programs accessible for all!
$20 – This donation covers the cost of two attendees to this event. If you are attending as an individual, your ticket at this level makes it possible for another who cannot afford a ticket to attend. It is only through the generosity of our community that we are able to support programs that enrich the lives of all Hoosiers. Thank you for your support!
Other – "Pay-What-You-Can" really does mean pay what you can. Indy Reads appreciates that every one of our community members is able to support our vision of 100% literacy for all in different ways. Whether you can pay $5 or $50, we are so excited to see you – and thank you for your support!
Indy Reads is a 501c3 nonprofit. Our mission is to empower adults and their families through literacy, English language skills, and job readiness programming. For more information about Indy Reads and the students we serve, visit our website at indyreads.org.