Writing Workshop: Donna Griffin
October 7 @ 1:00 pm

-

3:00 pm

Free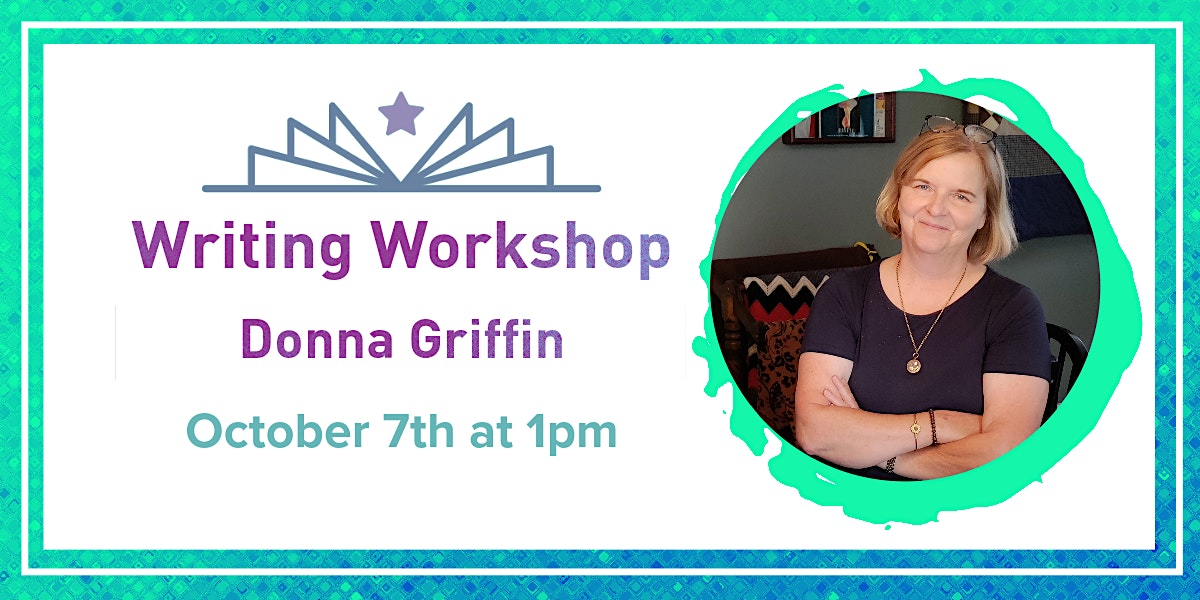 Join Indy Reads and Donna Griffin on October 7th at 1pm for a "First Pages author event"! Bring one page of writing for feedback.
Do you dream of being an author? This writing workshop is for you! Join local author Donna Griffin for a Super Writers First Pages author event. Bring one page of your writing and receive feedback and ideas on how to be a Super Writer!
In addition to the workshop, Donna will be signing copies of her book, Super Cities! Indianapolis chocked full of fun info and facts about our super Hoosier city.
This event is recommended for all ages!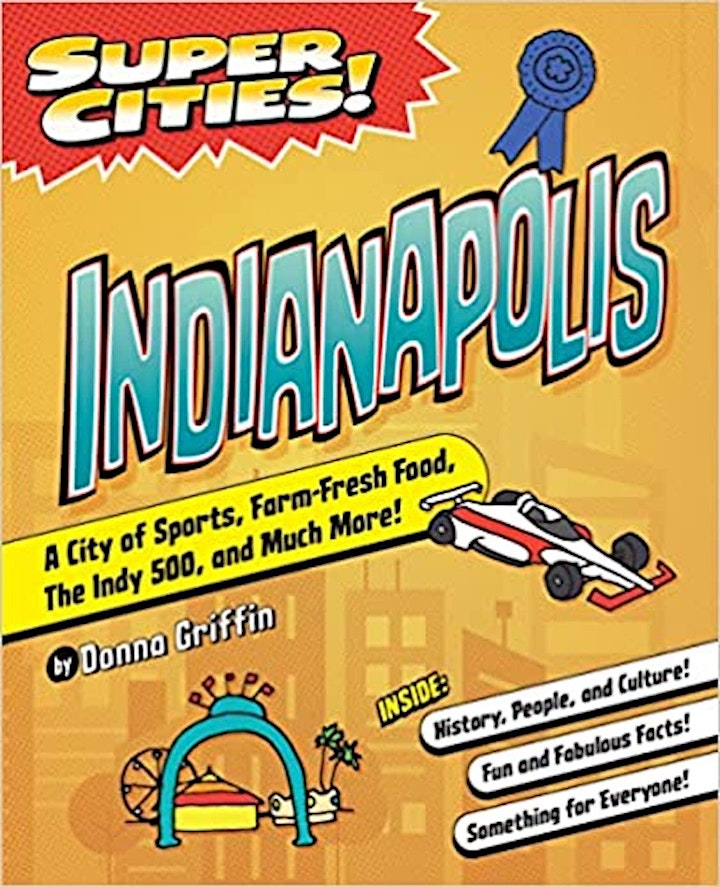 About the Book
Sometimes the coolest places are right outside your front door. Learning about Indianapolis' interesting and unique culture has never been so super fun!
Did you know Indianapolis is the racing capital of the world? Or that it's nicknamed the "Crossroads of America?" Or that it's home to a 13,000-year-old mastodon named Fred? From the Indy 500 to the world's largest children's museum, Super Cities! Indianapolis covers it all and is sure to engage any reader with fun facts about the history, culture and people who make this place great. Travel to Prairietown, visit Victory Field, and find out what it really means to be a Hoosier, all right here. Take a peek inside to learn more about the impressive, unusual, super history of Indianapolis!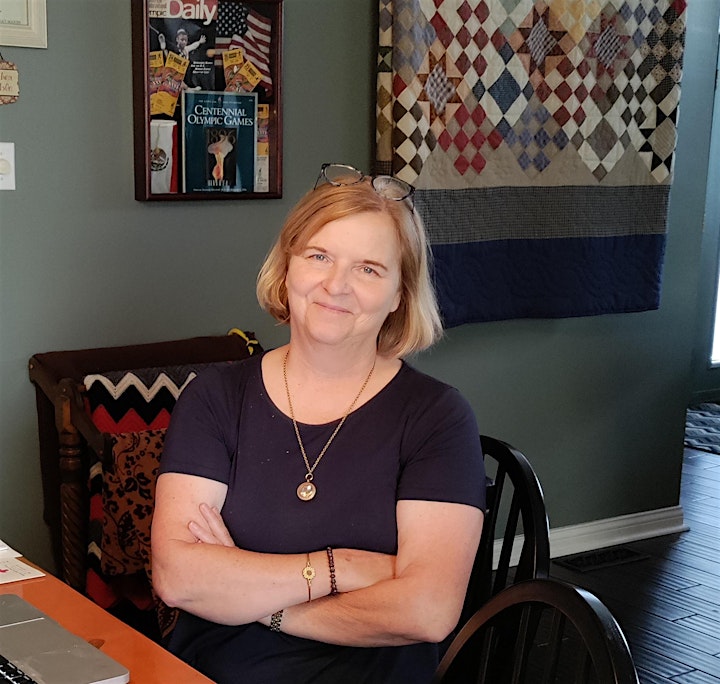 About the Author
Donna Griffin is an author and Master Journalism Educator who is passionate about bringing people together through the power of books. She has written children's books about Christmas, a goat named Old Whiskers, and First Amendment superheroes, and was thrilled to write about her SUPER hometown, Indianapolis!
Griffin lives in Greenfield, Indiana, with her husband and goes on adventures, big and small with her grandchildren and students of all ages. She is an independent author and educatore who connects kids and teams to their communities with her 501c3 non-profit, Dani's Dreams Innovation in Education Corp and Student Voices @ Butler University.
This Event is Pay-What-You-Can
Here's what your suggested donation can do for the Indy Reads community:
FREE – This ticket is for attendees that would like to attend this event and are unable to purchase a ticket. Indy Reads values our community and facilitators. We are proud to provide programming to all. Thank you for being a part of our community!
$10 – This donation covers the cost of one attendee to this event. Indy Reads strives to bring the very best programming to Fountain Square and all Hoosiers. Thank you for helping us to keep our quality programs accessible for all!
$20 – This donation covers the cost of two attendees to this event. If you are attending as an individual, your ticket at this level makes it possible for another who cannot afford a ticket to attend. It is only through the generosity of our community that we are able to support programs that enrich the lives of all Hoosiers. Thank you for your support!
Other – "Pay-What-You-Can" really does mean pay what you can. Indy Reads appreciates that every one of our community members is able to support our vision of 100% literacy for all in different ways. Whether you can pay $5 or $50, we are so excited to see you – and thank you for your support!
For more information, please email bookstore@indyreads.org.
Indy Reads is a 501c3 nonprofit. Our mission is to empower adults and their families through literacy, English language skills, and job readiness programming. For more information about Indy Reads and the students we serve, visit our website at indyreads.org.