Author Signings: Starbase Indy
November 5 @ 2:00 pm

-

5:00 pm

Free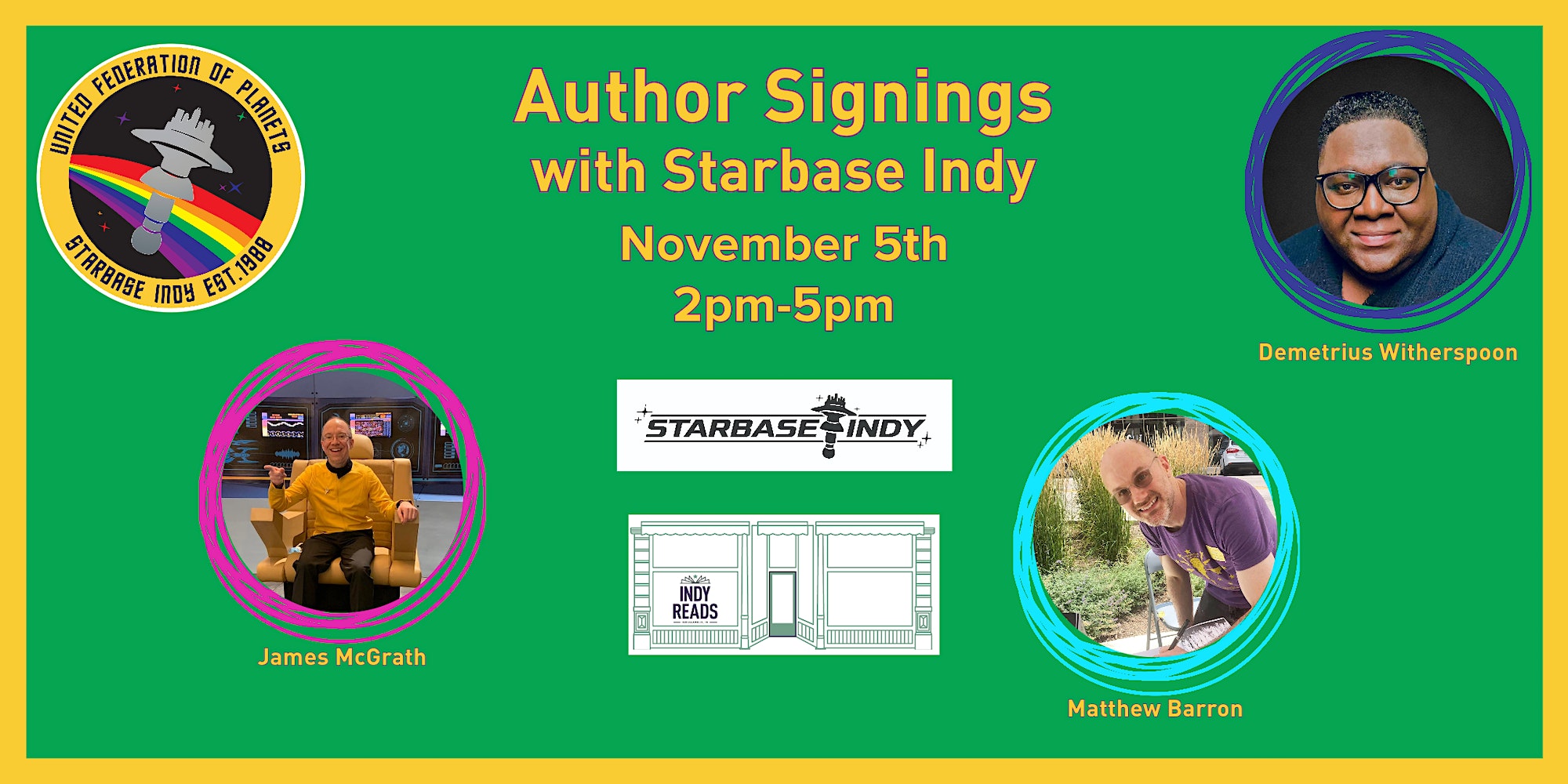 Join Indy Reads and Starbase Indy on November 5th, 2pm-5pm for signings by authors Matthew Barron, James McGrath, and Demetrius Witherspoon.
Join Indy Reads and Starbase Indy on November 5th from 2pm-5pm to meet Starbase authors Matthew Barron, James McGrath, and Demetrius Witherspoon!
The mission of The Starbase is to provide inspirational content and activities relating to Star Trek, STEM, and humanitarianism to aid in creating a future that is inclusive and diverse. We host a yearly gathering place to connect creators and explorers to the community with fun and enriching experiences for all.
This event is recommended for all ages!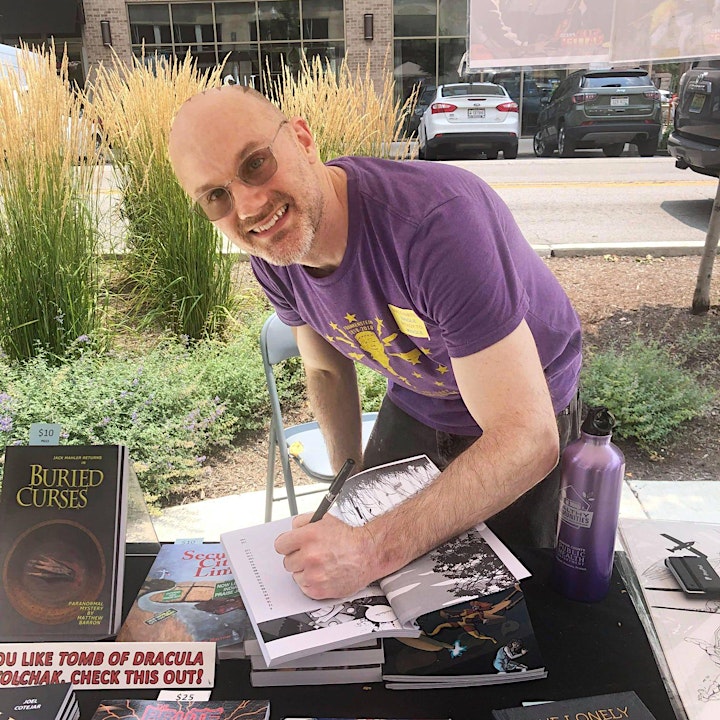 Matthew Barron was raised by a dog in the cornfields of southern Indiana. His biological parents coaxed him back into the house with a steady diet of television and comic books. Matthew's stories have appeared in several magazines and anthologies such as Generation X-ed, And the Dead Shall Sleep No More, Ill-Considered Expeditions, and many more. He's produced two of his plays and released three graphic novels. His most recent book is a paranormal mystery called Buried Curses, a follow up to 2020's Waking Terror. His sword sorcery book Valora, Dystopian novella Secular City Limits, and children's book The Lonely Princess are also available. For more information, visit http://www.matthewbarron.com or https://www.submatterpress.com.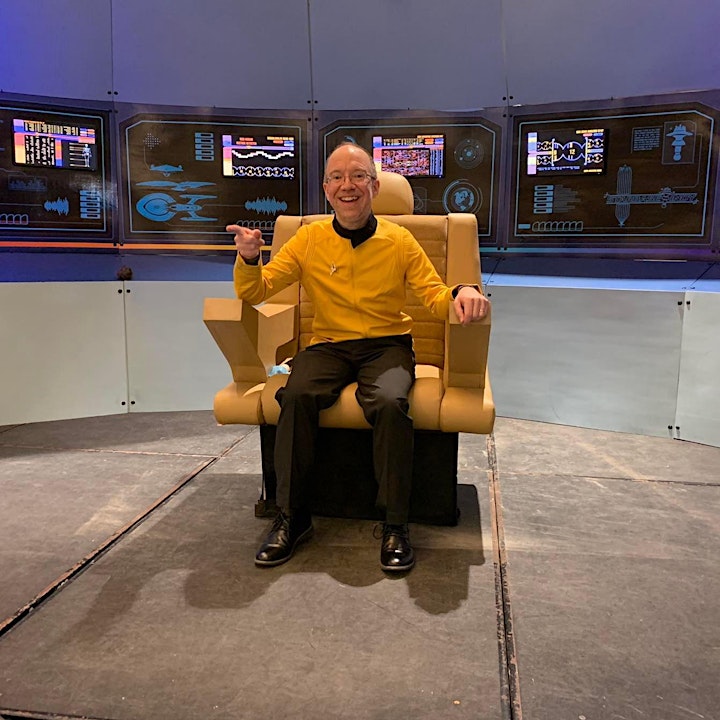 Dr. James F. McGrath is the Clarence L. Goodwin Chair in New Testament Language and Literature at Butler University. His PhD is from the University of Durham in England. His interests include not only early Christianity but also John the Baptist and the Mandaeans, science fiction, and the intersection of religion and science. He blogs at ReligionProf on the Patheos website.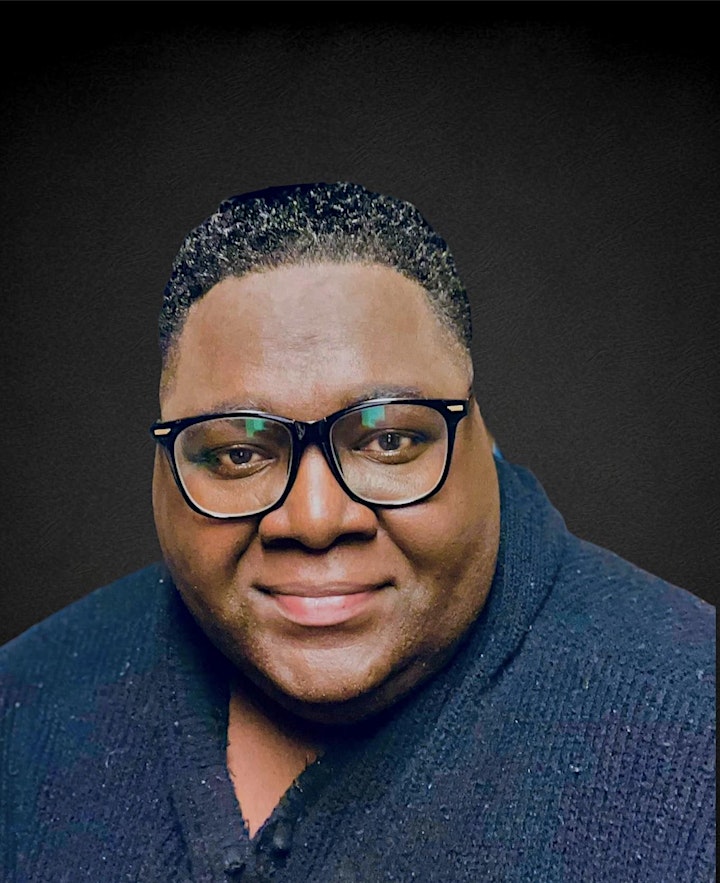 Demetrius L. Witherspoon (born 1974) is an African-American film Director, Producer, Writer, and Entrepreneur. In 2013, he created the Award-Winning, Sci-Fi franchise, Submerge Universe.
The Submerge Universe consists of five award-winning films. Submerge: Echo 51 (2017), #4 in the series is currently available on Amazon Prime, Tubi, Apple TV, and Submergeuniverse.vhx.tv.
Submerge: Blue Star, #5 multi-award winning. An award-winning animated pilot, Submerge: Krag Conquest (2021) is on YouTube. Currently in development, is the feature film, Submerge: Galaxy of Subversion, Submerged in the Ukraine (a Documentary), and an animated spin-off series. In addition to the films, Submerge Universe currently has two comic Books, Lyte and 51X that are sold in comic stores and cons, with the third comic, Submerge Universe Other Worlds now in development. The novel, Submerge: Echo 51 is also on Amazon Prime and sold at cons. The Submerge Universe also includes a card game, action figures, apparel, and much more. Demetrius has had the pleasure of working with talents such as actor Bishop Stevens from Walking Dead, Chicago P.D. and Girl on the Third Floor (Netflix) and Indiana Native Actor Katy O'Brian from Star Wars: The Mandalorian (Seasons 2 & 3), Antman 3, ZNation, Marvel's Agents of Shield and Westworld.
As a child, Demetrius always loved to watch movies. His childhood favorites were films like Star Wars, Superman, Indiana Jones, and others. Films feed his spirit of imagination. That determination has had a direct impact on his life. Starting as an RnB singer and DJ, he continued his passion for creating by filming and producing his own music videos. He loves to see his dreams unfold into reality while continuing to create his own Star Wars-like universe. Demetrius prides himself on being an active participant in nourishing the creativity that abounds in the film community and is working to develop content that will stream on multiple platforms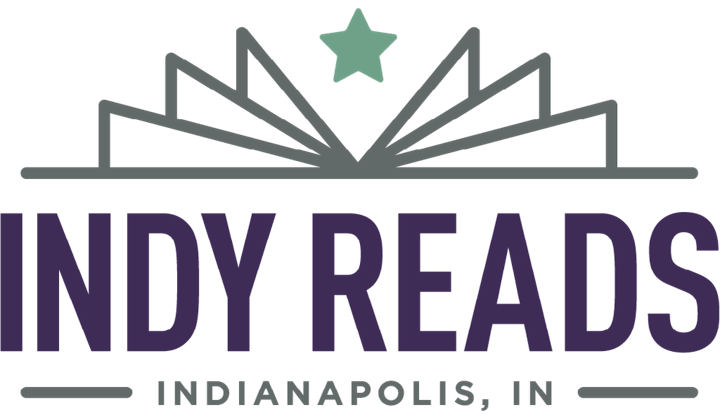 This event is Pay-What-You-Can! Here's what your suggested donation can do for the Indy Reads community:
FREE – This ticket is for attendees that would like to attend this event and are unable to purchase a ticket. Indy Reads values our community and facilitators. We are proud to provide programming to all. Thank you for being a part of our community!
$10 – This donation covers the cost of one attendee to this event. Indy Reads strives to bring the very best programming to Fountain Square and all Hoosiers. Thank you for helping us to keep our quality programs accessible for all!
$20 – This donation covers the cost of two attendees to this event. If you are attending as an individual, your ticket at this level makes it possible for another who cannot afford a ticket to attend. It is only through the generosity of our community that we are able to support programs that enrich the lives of all Hoosiers. Thank you for your support!
Other – "Pay-What-You-Can" really does mean pay what you can. Indy Reads appreciates that every one of our community members is able to support our vision of 100% literacy for all in different ways. Whether you can pay $5 or $50, we are so excited to see you – and thank you for your support!