Children's Reading: Thank You, Day!
November 4 @ 10:30 am

-

12:00 pm

Free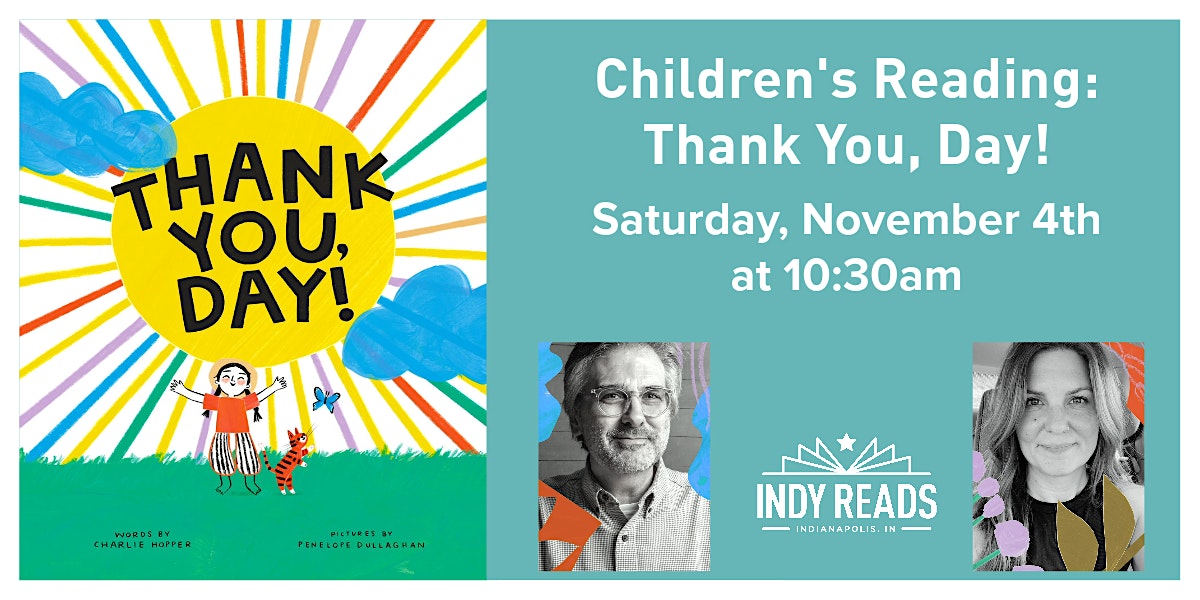 Join Indy Reads on Saturday, November 4th at 10:30am for a children's reading of Thank You, Day! by Charlie Hopper and Penelope Dullaghan.
Calling all families! Join Indy Reads in our community bookstore for a reading of Thank You, Day! by Charlie Hopper, illustrated by Penelope Dullaghan. We will enjoy a story time, followed by coloring activities led by Penelope Dullaghan.
Signed copies of the book will be available throughout the event. All proceeds from purchases made through Indy Reads support our adult literacy programming.
Thank You, Day!
Words by Charlie Hopper; Pictures by Penelope Dullaghan
A child is bursting with gratitude for all that the day has brought in this love letter to the natural world. Thank You, Day! is a perfect rhyming, read-aloud picture book by songwriter Charlie Hopper and award-winning illustrator Penelope Dullaghan.
Let's hear it for the day, you all! With heartfelt feeling and joy, a kid gives kudos and kisses, hugs and high fives, shout-outs and simple thanks to everyday wonders in this sweet ode to slowing down, being present, and paying attention to the world around us.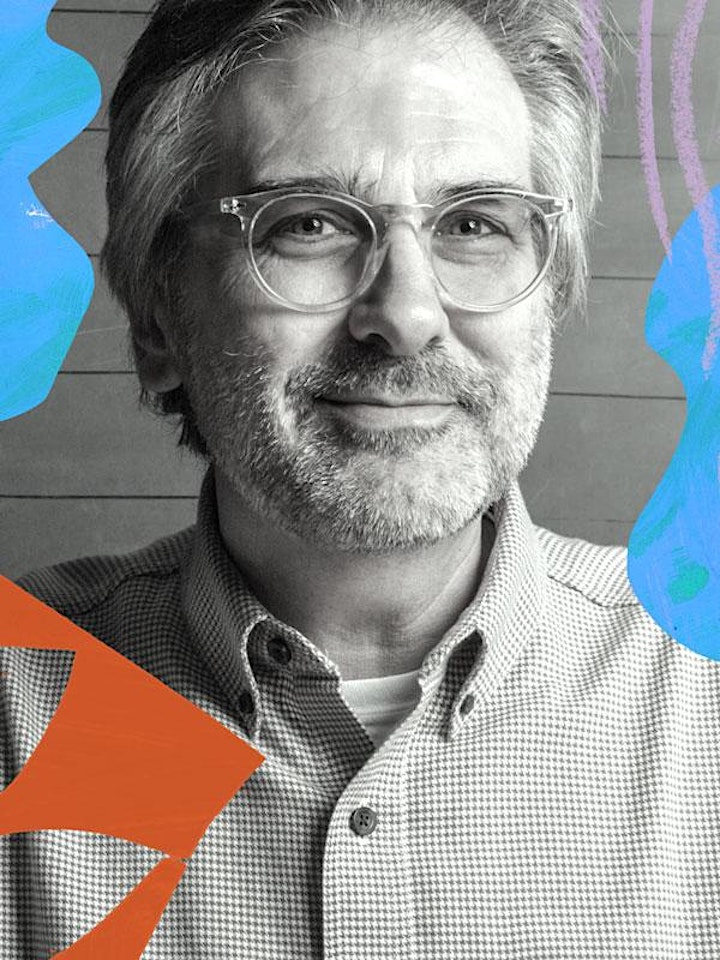 Charlie Hopper is a songwriter who lives and works in Indianapolis, Indiana. Thank You, Day! is his first picture book.
Instagram: @charliehopper
Website: charliehopper.co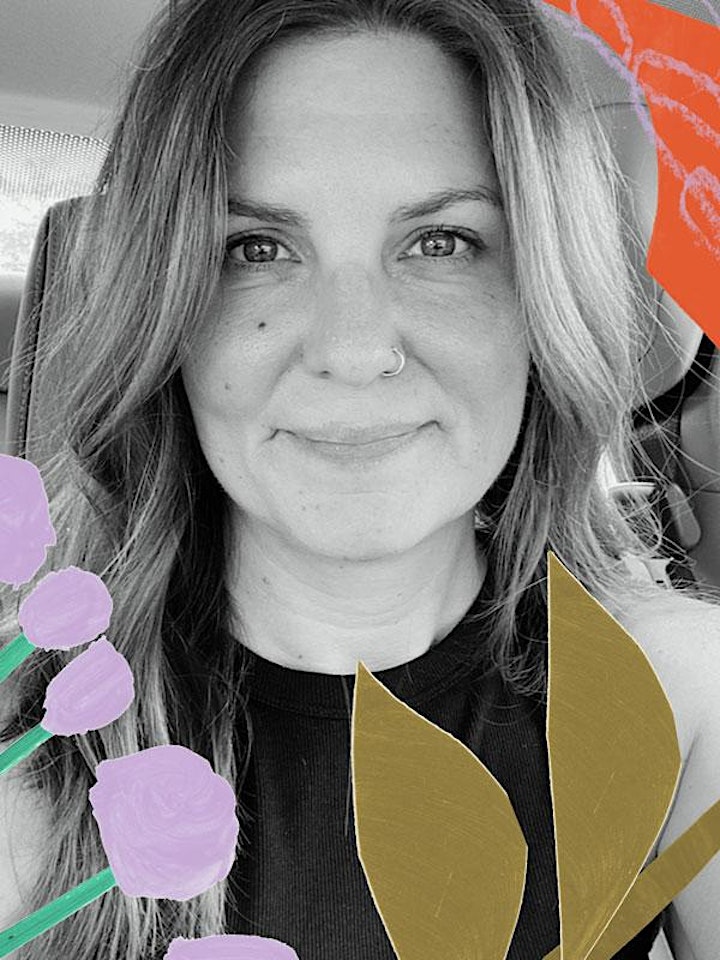 Penelope Dullaghan is an award-winning illustrator and picture book maker. Her books include The Good Song and The Perfect Tree, also published by Cameron Kids. She lives with her family in Indianapolis, Indiana.
Instagram: @penelope_dullaghan
Website: penelopedullaghan.com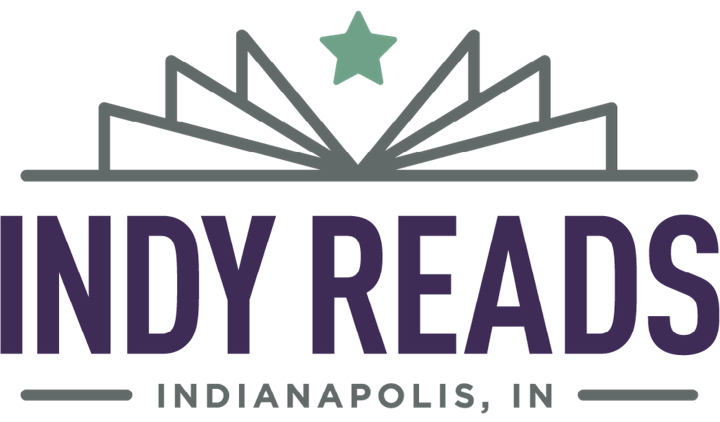 This Event is Pay-What-You-Can
Here's what your suggested donation can do for the Indy Reads community:
FREE – This ticket is for attendees that would like to attend this event and are unable to purchase a ticket. Indy Reads values our community and facilitators. We are proud to provide programming to all. Thank you for being a part of our community!
$10 – This donation covers the cost of one attendee to this event. Indy Reads strives to bring the very best programming to Fountain Square and all Hoosiers. Thank you for helping us to keep our quality programs accessible for all!
$20 – This donation covers the cost of two attendees to this event. If you are attending as an individual, your ticket at this level makes it possible for another who cannot afford a ticket to attend. It is only through the generosity of our community that we are able to support programs that enrich the lives of all Hoosiers. Thank you for your support!
Other – "Pay-What-You-Can" really does mean pay what you can. Indy Reads appreciates that every one of our community members is able to support our vision of 100% literacy for all in different ways. Whether you can pay $5 or $50, we are so excited to see you – and thank you for your support!
For more information, please email bookstore@indyreads.org.
Indy Reads is a 501c3 nonprofit. Our mission is to empower adults and their families through literacy, English language skills, and job readiness programming. For more information about Indy Reads and the students we serve, visit our website at indyreads.org.