Graphic Novel Signing: Erik Lundorf
November 3 @ 6:00 pm

-

8:00 pm

Free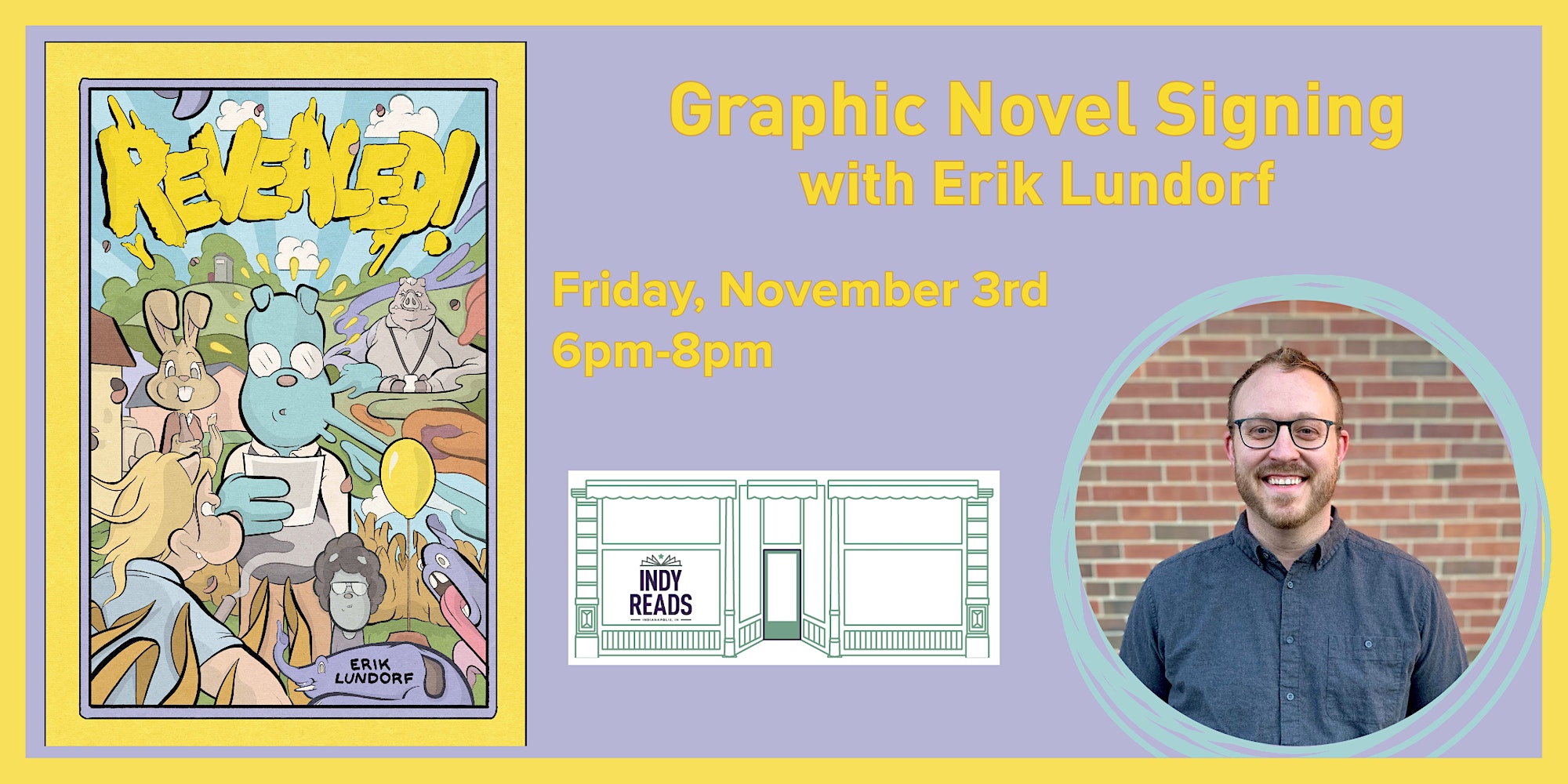 Join Indy Reads for First Friday on November 3rd, 6pm-8pm for a graphic novel signing by local artist, Erik Lundorf on his book, 'Revealed!'
Join Indy Reads for First Friday on November 3rd, 6pm-8pm for a graphic novel signing by local artist, Erik Lundorf on his book, 'Revealed!'
First Friday
Indy Reads gratefully accepts donations of used books during open hours on the First Friday of each month. Our community bookstore is open 11am-8pm today. Thank you for your gently used book donations!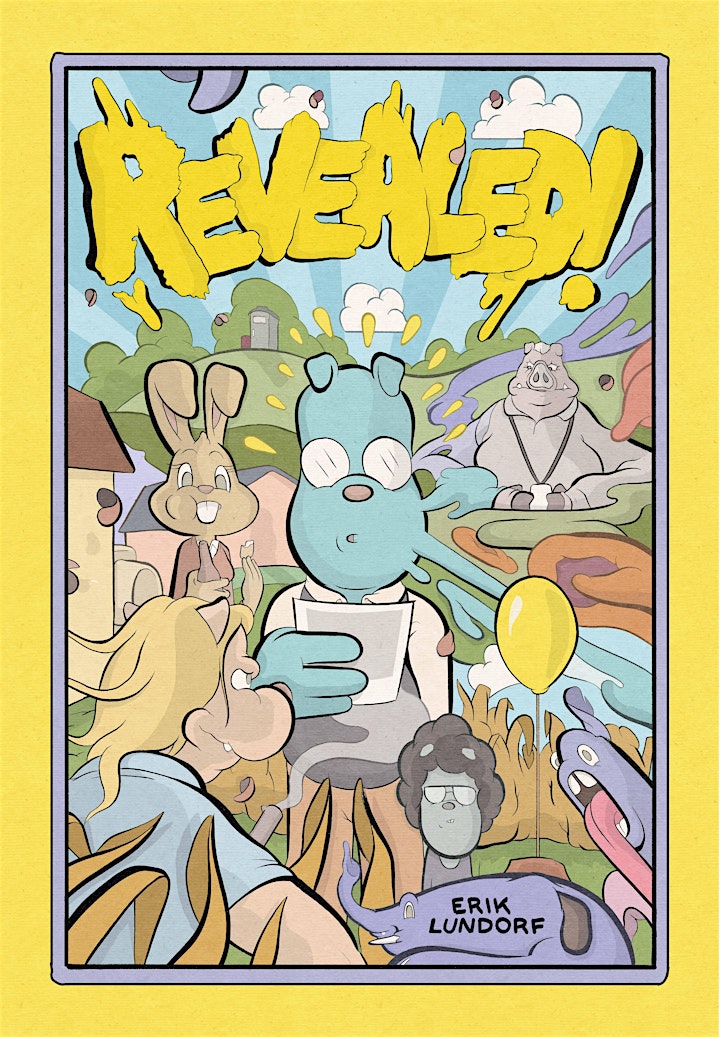 Revealed! by Erik Lundorf
Revealed! is Erik's debut graphic novel. It is a brush-inked, hand lettered, 84-page flashback amidst a 1990s gender reveal baby shower set in the American Midwest.
Ride the wave with Professor Ron Daltron through a 1970s high school flashback, where a fresh-faced, lonesome Ron yearns to do whatever it takes to make friends. Ron's nostalgic spiraling is triggered while attending his long-lost cousin's gender-reveal baby shower set in the 1990's American Midwest. Both the excavation into Ron's past, along with the present-day buildup towards the creative yet questionable gender-reveal, comingle in a quirky double helix amidst a crowd of oddball party goers.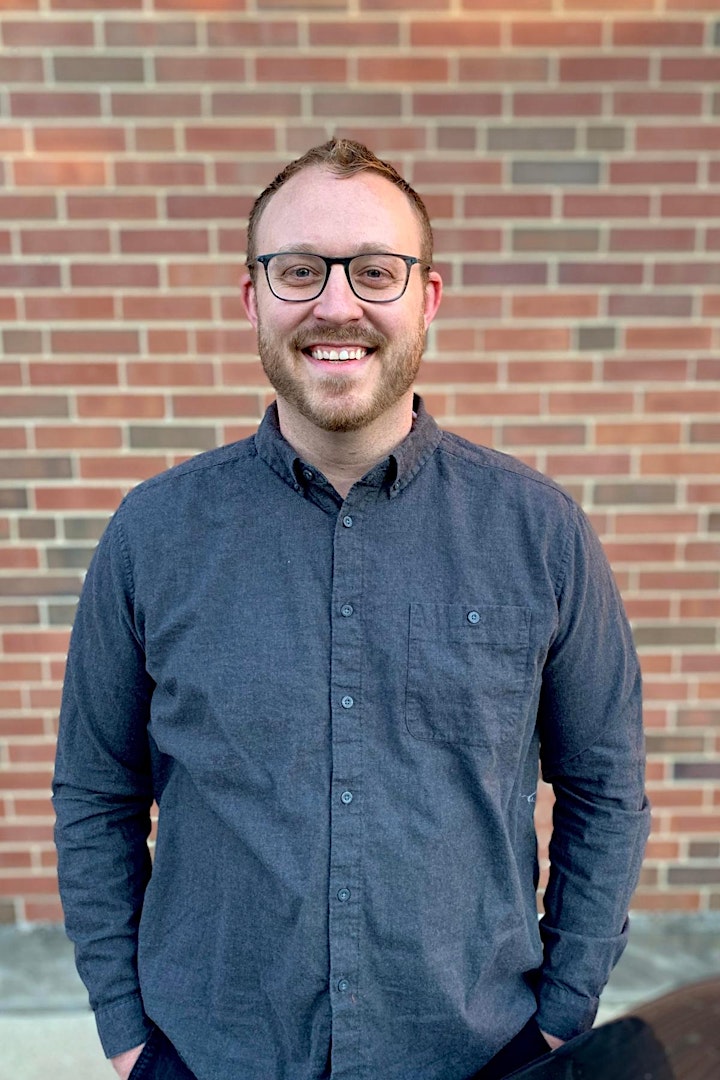 Hello! I am an illustrator, designer, and cartoonist in Indianapolis, IN. I graduated from DePauw University's studio art program in '09 with a concentration in oil painting. Most of my twenties were spent experimenting in a variety of creative outlets, from bluegrass circles to improv comedy groups, all the while steadily growing my illustrative work. I have a great passion for making visual art with a narrative focus. In 2016 I became a contracted illustrator for the China-based English teaching school, USA English, producing monthly educational content with the same reoccurring animal cartoon characters. Additionally, I take on a wide variety of one-off freelance work, from designing murals for The Indy Arts Council and the Indiana Pacers, to making startup company mascots and logo designs.
When I am not focused on commissioned work, I pour my time into telling stories in the comics medium. In the summer of 2023, I released my debut graphic novel titled "Revealed!", a brush-inked, hand lettered, 84-page flashback amidst a 1990s gender reveal baby shower set in the American Midwest.
Currently, I reside in Indianapolis with my wife and twin boys. We don't have a pet, but I am trying to convince my wife to let me get a kitty. Thanks for your time!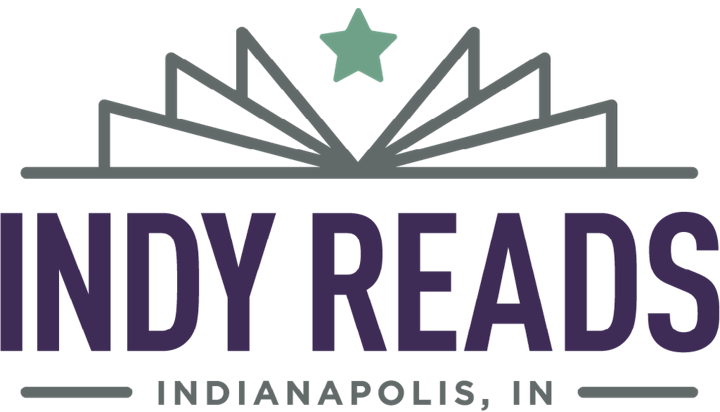 This event is Pay What You Can — Here's what your Suggested Donation can do for the Indy Reads community:
FREE – This ticket is for attendees that would like to attend this event and are unable to purchase a ticket. Indy Reads values our community and facilitators. We are proud to provide programming to all. Thank you for being a part of our community!
$10 – This donation covers the cost of one attendee to this event. Indy Reads strives to bring the very best programming to Fountain Square and all Hoosiers. Thank you for helping us to keep our quality programs accessible for all!
$20 – This donation covers the cost of two attendees to this event. If you are attending as an individual, your ticket at this level makes it possible for another who cannot afford a ticket to attend. It is only through the generosity of our community that we are able to support programs that enrich the lives of all Hoosiers. Thank you for your support!
Other – "Pay What You Can" really does mean pay what you can. Indy Reads appreciates that every one of our community members is able to support our vision of 100% literacy for all in different ways. Whether you can pay $5 or $50, we are so excited to see you – and thank you for your support!