Illustrator Candice Hartsough: Bing Bang Pling
September 16 @ 10:30 am

-

11:30 am

Free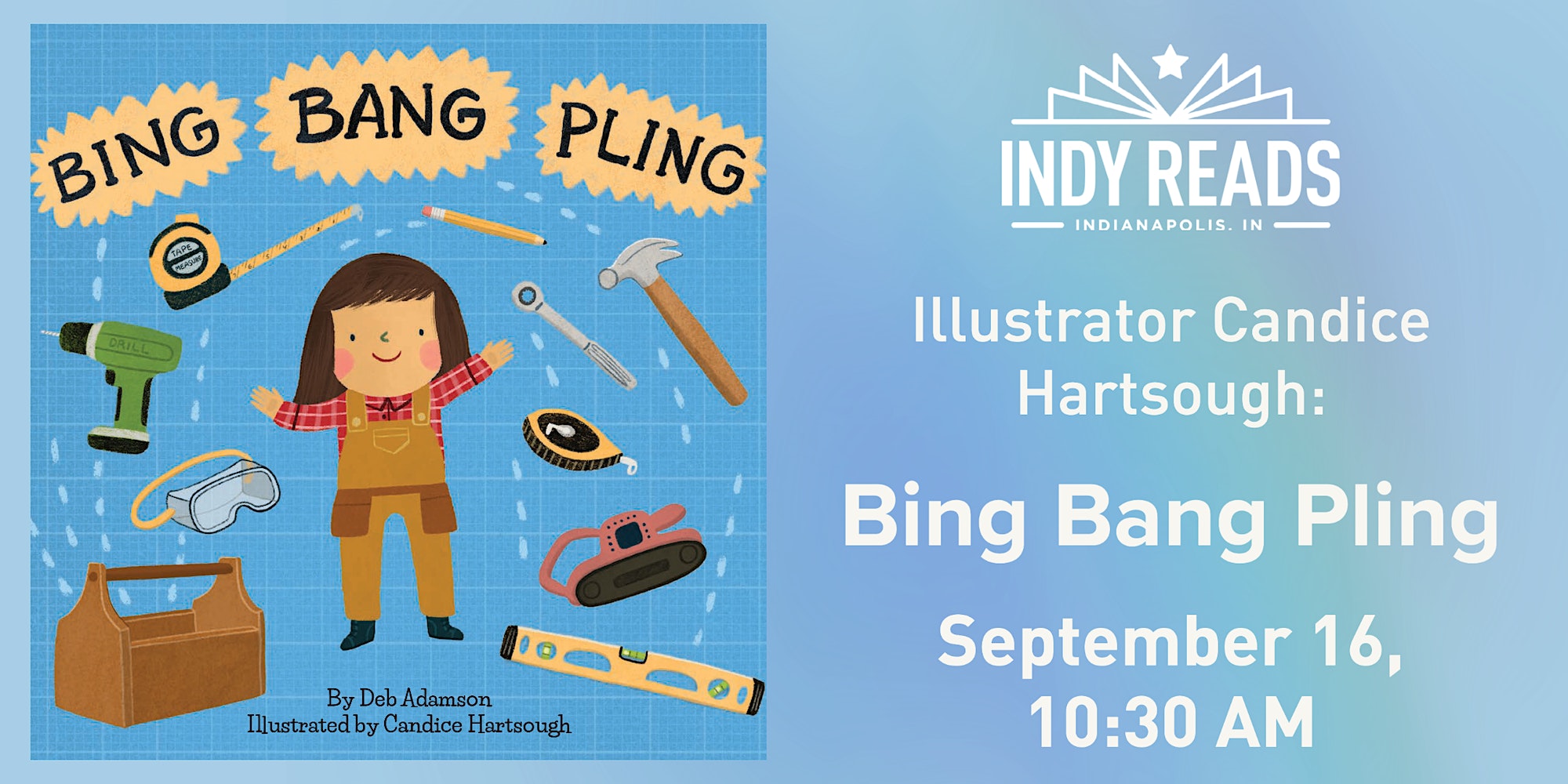 Meet and color with local illustrator Candice Hartsough during Art Squared
The Event
Celebrate Art Squared with local illustrator Candice Hartsough. After reading Bing Bang Pling, Candice will share coloring pages for the entire family. Signed copies of the book will be available to purchase. Recommended for ages 3+.
This event is Pay What You Can — Here's what your Suggested Donation can do for the Indy Reads community:
FREE – This ticket is for attendees that would like to attend this event and are unable to purchase a ticket. Indy Reads values our community and facilitators. We are proud to provide programming to all. Thank you for being a part of our community!
$10 – This donation covers the cost of one attendee to this event. Indy Reads strives to bring the very best programming to Fountain Square and all Hoosiers. Thank you for helping us to keep our quality programs accessible for all!
$20 – This donation covers the cost of two attendees to this event. If you are attending as an individual, your ticket at this level makes it possible for another who cannot afford a ticket to attend. It is only through the generosity of our community that we are able to support programs that enrich the lives of all Hoosiers. Thank you for your support!
Other – "Pay What You Can" really does mean pay what you can. Indy Reads appreciates that every one of our community members is able to support our vision of 100% literacy for all in different ways. Whether you can pay $5 or $50, we are so excited to see you – and thank you for your support!
For more information, please email bookstore@indyreads.org.
Indy Reads is a 501c3 nonprofit. Our mission is to empower adults and their families through literacy, English language skills, and job readiness programming. For more information about Indy Reads and the students we serve, visit our website at indyreads.org.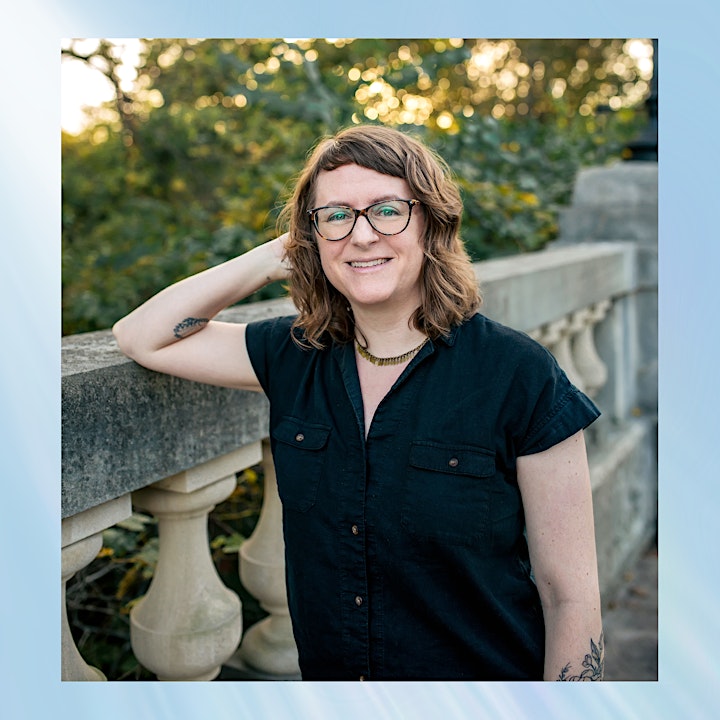 About the Illustrator
Candice Hartsough is an illustrator based in Indianapolis, Indiana. Despite being a real actual grownup she finds her greatest joy creating children's illustrations. Her style is simple, yet attention and care are paid to small details. Her color palettes are bright and inviting, and her expressive characters take center stage.
Since graduating from The Herron School of Art in 2005 she has illustrated for children's books, magazines, small and large businesses and non profits, travelled the Midwest selling prints of her work, and participated in group and solo gallery shows. You will often find her making little weird sketches, curled up with some embroidery, or surrounded by her husband, three children, and crazy dog.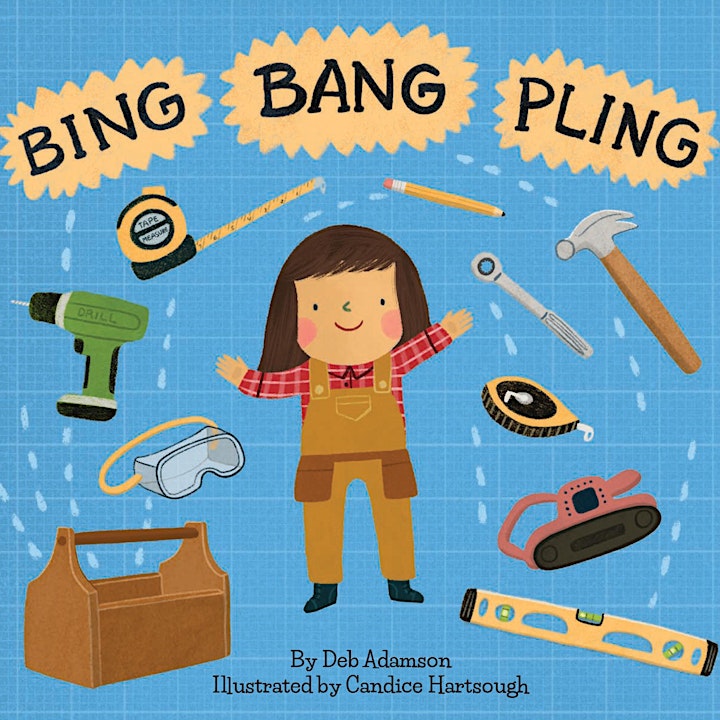 About This Book
BING BANG PLING
Twist the ratchet. CLACK, CLICK, CLACK. Now a hammer. Just one THWACK! Celebrating the pride in a job well done, BING, BANG, PLING is a charming ode to backyard fun. Join in the fun as a young girl helps her mom and dad build a swing set. In simple rhyming verse, children learn the names and sounds of the different tools and what they are used for as each tool has a job to do.