Kim DeRose: For Girls Who Walk Through Fire
October 13 @ 6:30 pm

-

8:30 pm

Free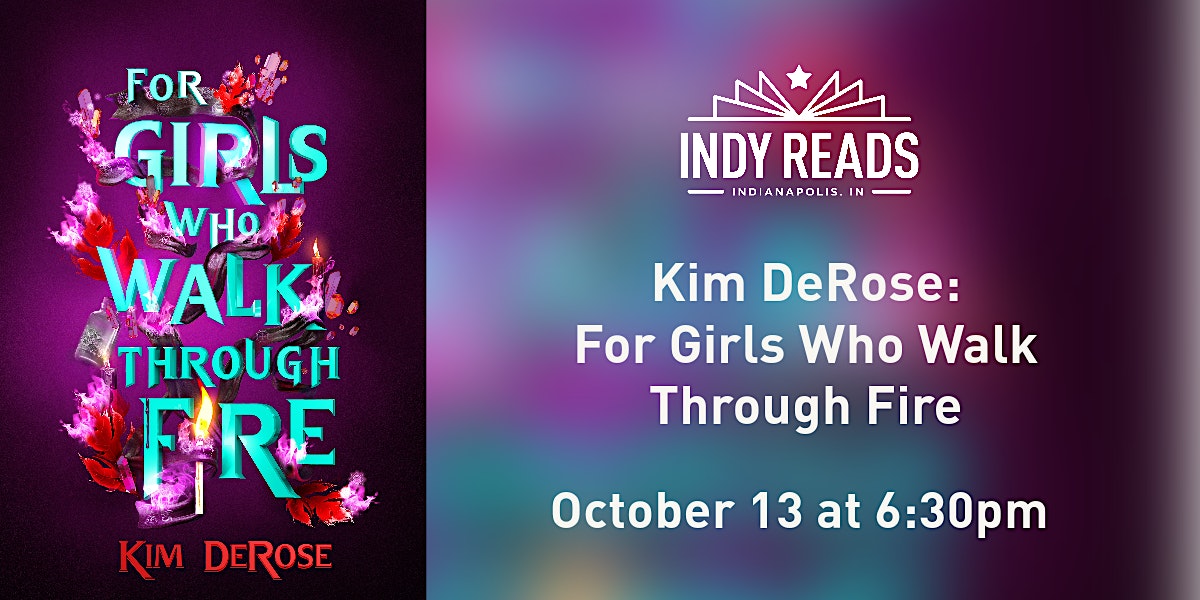 Join us on Friday the 13th, as Kim DeRose will discuss and read from her new book: For Girls Who Walk Through Fire.
The Event
Join us on Friday the 13th, as Kim DeRose will discuss and read from her new book: For Girls Who Walk Through Fire. Signed copies of the book will be available to purchase at the talk.
6:30-7:30pm — Complimentary Tarot Readings provided by Rose from Elite Rose Tarot. Readings done on a first come, first served basis. Gratuity is appreciated.
7:30-8:30pm — Discussion, reading, and signing by Kim DeRose
—
This event is Pay What You Can — Here's what your Suggested Donation can do for the Indy Reads community:
FREE – This ticket is for attendees that would like to attend this event and are unable to purchase a ticket. Indy Reads values our community and facilitators. We are proud to provide programming to all. Thank you for being a part of our community!
$10 – This donation covers the cost of one attendee to this event. Indy Reads strives to bring the very best programming to Fountain Square and all Hoosiers. Thank you for helping us to keep our quality programs accessible for all!
$20 – This donation covers the cost of two attendees to this event. If you are attending as an individual, your ticket at this level makes it possible for another who cannot afford a ticket to attend. It is only through the generosity of our community that we are able to support programs that enrich the lives of all Hoosiers. Thank you for your support!
Other – "Pay What You Can" really does mean pay what you can. Indy Reads appreciates that every one of our community members is able to support our vision of 100% literacy for all in different ways. Whether you can pay $5 or $50, we are so excited to see you – and thank you for your support!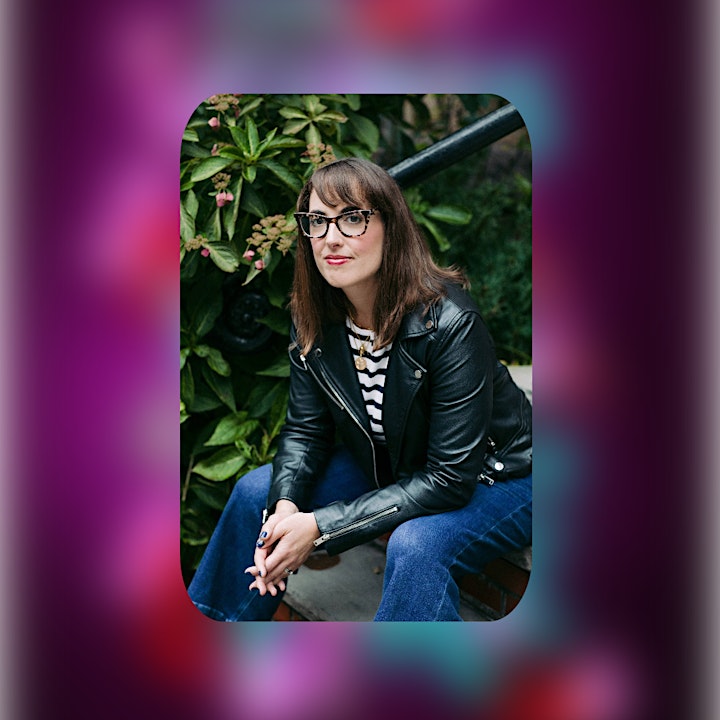 Kim DeRose writes dark, magical stories about strong, magical girls. She grew up in Santa Barbara, California, where she spent childhood summers reading books and writing stories (which she was convinced her local bookstore would publish). She now lives in New York City, where she spends all seasons reading books and writing stories. She earned her MFA in film directing from UCLA, and currently works in digital media. When she's not reading or writing she can be found listening to podcasts on long walks, drinking endless cups of coffee, and spending time with her family. For Girls Who Walk Through Fire is her debut novel. You can find her on Instagram @kimderosewrites or at her website www.kimderose.com.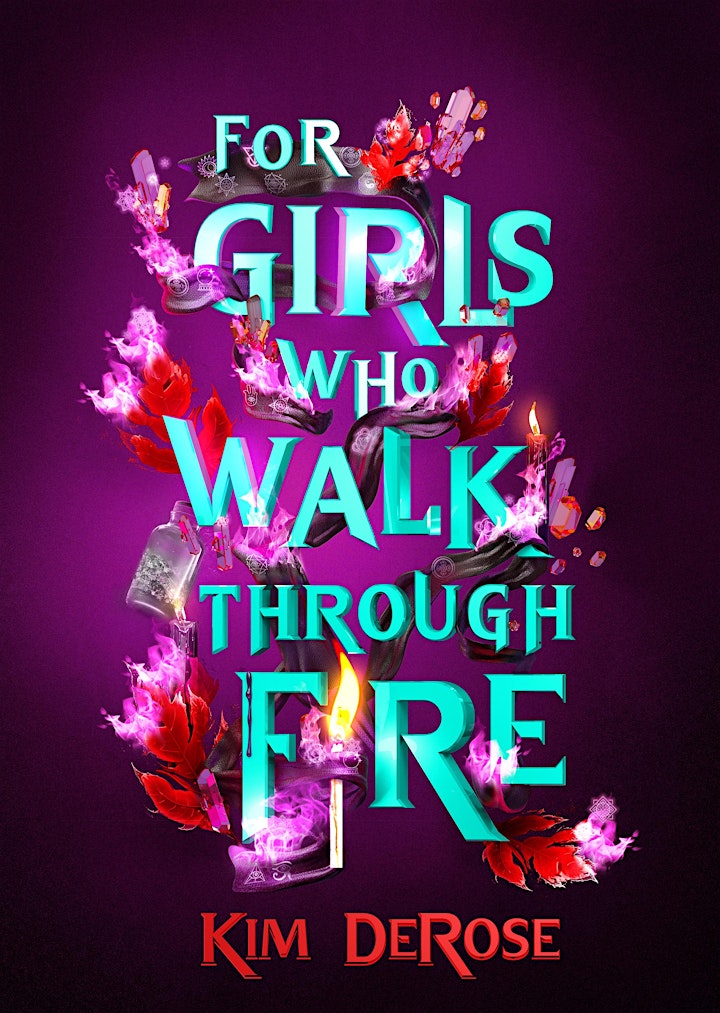 For Girls Who Walk Through Fire
Those who would suppress and destroy you stand not a chance when confronted with the power that lies within these pages . . .
Elliott D'Angelo-Brandt is sick and tired of putting up with it all. Every week, she attends a support group for teen victims of sexual assault, but all they do is talk. Elliott's done with talking. What she wants is justice.
And she has a plan for getting it: a spell book that she found in her late mom's belongings that actually works. Elliott recruits a coven of fellow survivors from the group. She, Madeline, Chloe, and Bea don't have much in common, but they are united in their rage at a system that heaps judgments on victims and never seems to punish those who deserve it.
As they each take a turn casting a hex against their unrepentant assailants, the girls find themselves leaning on each other in ways they never expected—and realizing that revenge has heavy implications. Each member of the coven will have to make a choice: continue down the path of magical vigilantism or discover what it truly means to claim their power.
For Girls Who Walk Through Fire is a fierce, deeply moving novel about perseverance in the face of injustice and the transformational power of friendship.
--
"DeRose unflinchingly examines the impact of sexual assault on teens and the various paths there are toward healing. Each having experienced different types of assault, the girls relive their personal histories via shifting perspectives, providing nuance and complexity. Their healing journeys are both hopeful and realistic, as DeRose presents a cleareyed assessment of the subject, including society's dismissal of victims' stories and the difficult path to judicial justice. Their growing friendships are compelling and well depicted . . . . A searing examination of sexual assault centering teen witches who fight back." —Kirkus Reviews
"A bold and compassionate debut."—Booklist
"Kim DeRose has written a book at once about revenge and identity and friendship and trauma and empowerment and WITCHCRAFT and all the richness of navigating your way through the muck of it all. It's easy to fall in love with Elliott and her 90's song references and throwback style as she leads the charge of teenage witches with rage and heart. DeRose's writing has teeth and all the gooey inner stuff. I sunk into this world and kept turning the pages in solidarity with their mission and with hope they would eventually find what they needed to start the healing journey. A testimony to the power of the storytelling by Kim DeRose." —Bonnie Pipkin, author of Aftercare Instructions
"Fierce, electric, and ultimately empowering, For Girls Who Walk Through Fire is a brave and bold piece of fiction about the discovery of one's true power, the journey toward healing, and the magical bonds of friendship. For victims who suffer in silence, this novel screams."—Laurie Faria Stolarz, author of Jane, Anonymous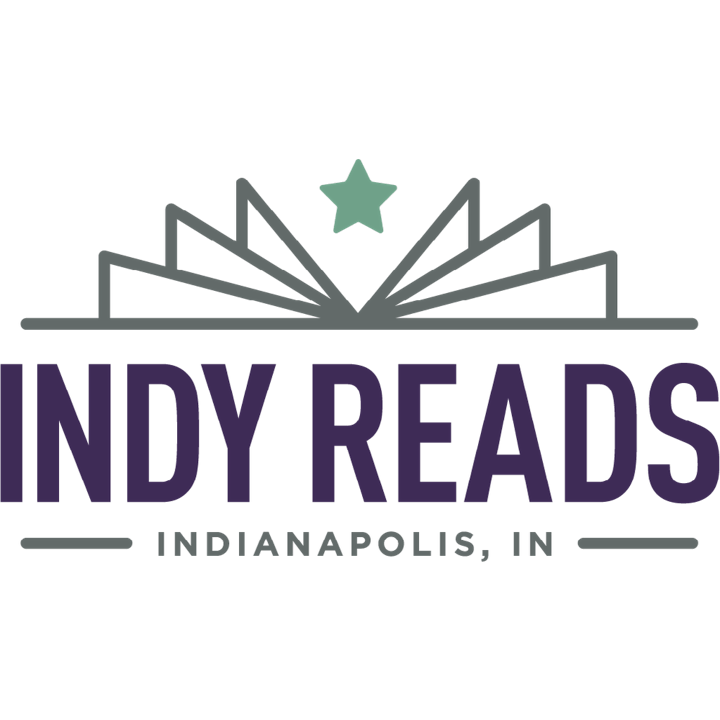 For more information, please email bookstore@indyreads.org.
Indy Reads is a 501c3 nonprofit. Our mission is to empower adults and their families through literacy, English language skills, and job readiness programming. For more information about Indy Reads and the students we serve, visit our website at indyreads.org.