Taylor J. Bridgeforth: Better Luck Next Time
November 19 @ 2:00 pm

-

4:00 pm

Free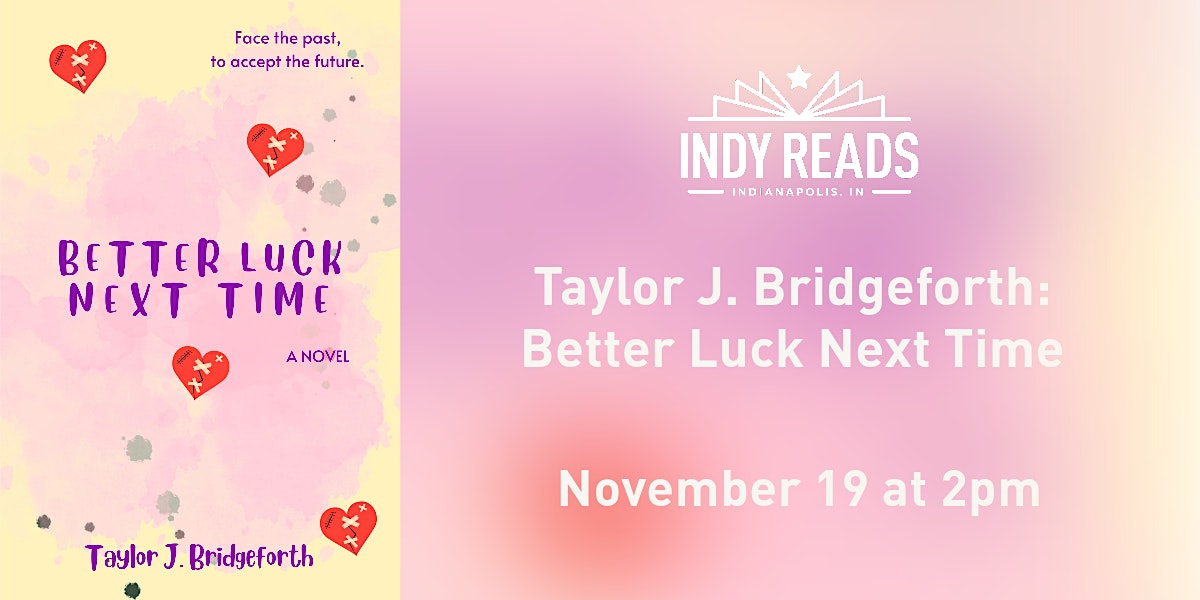 Join us on November 19, as Taylor J. Bridgeforth will discuss and read from her new book: Better Luck Next Time.
The Event
Join us on November 19, as Taylor J. Bridgeforth will discuss and read from her new book: Better Luck Next Time. Signed copies of the book will be available to purchase at the talk.
—
This event is Pay What You Can — Here's what your Suggested Donation can do for the Indy Reads community:
FREE – This ticket is for attendees that would like to attend this event and are unable to purchase a ticket. Indy Reads values our community and facilitators. We are proud to provide programming to all. Thank you for being a part of our community!
$10 – This donation covers the cost of one attendee to this event. Indy Reads strives to bring the very best programming to Fountain Square and all Hoosiers. Thank you for helping us to keep our quality programs accessible for all!
$20 – This donation covers the cost of two attendees to this event. If you are attending as an individual, your ticket at this level makes it possible for another who cannot afford a ticket to attend. It is only through the generosity of our community that we are able to support programs that enrich the lives of all Hoosiers. Thank you for your support!
Other – "Pay What You Can" really does mean pay what you can. Indy Reads appreciates that every one of our community members is able to support our vision of 100% literacy for all in different ways. Whether you can pay $5 or $50, we are so excited to see you – and thank you for your support!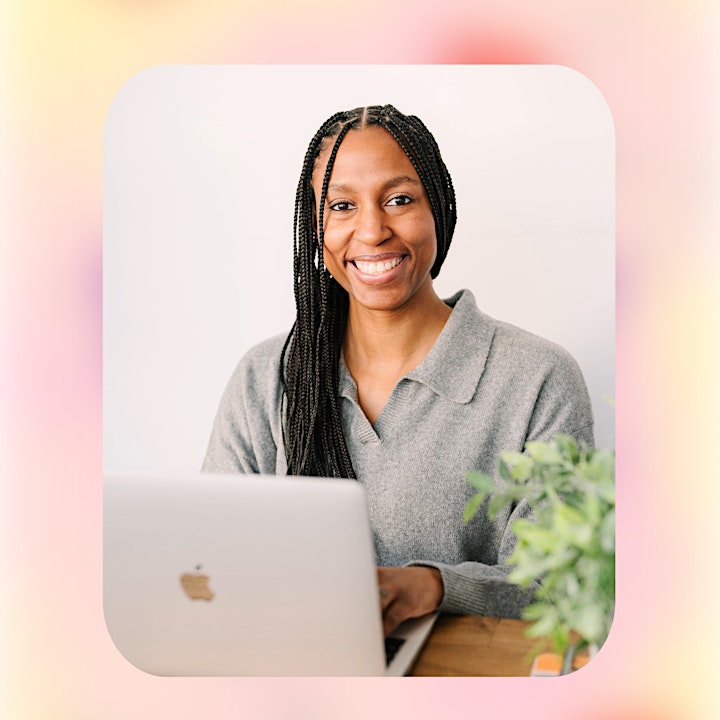 Taylor J. Bridgeforth multitasks as an author, reader, podcast host and group fitness instructor. Outside of those immediate interests, she likes to sing karaoke, play Mario Kart, travel, nap and eat. Taylor lives in Indianapolis, IN with her family. Better Luck Next Time is her first novel.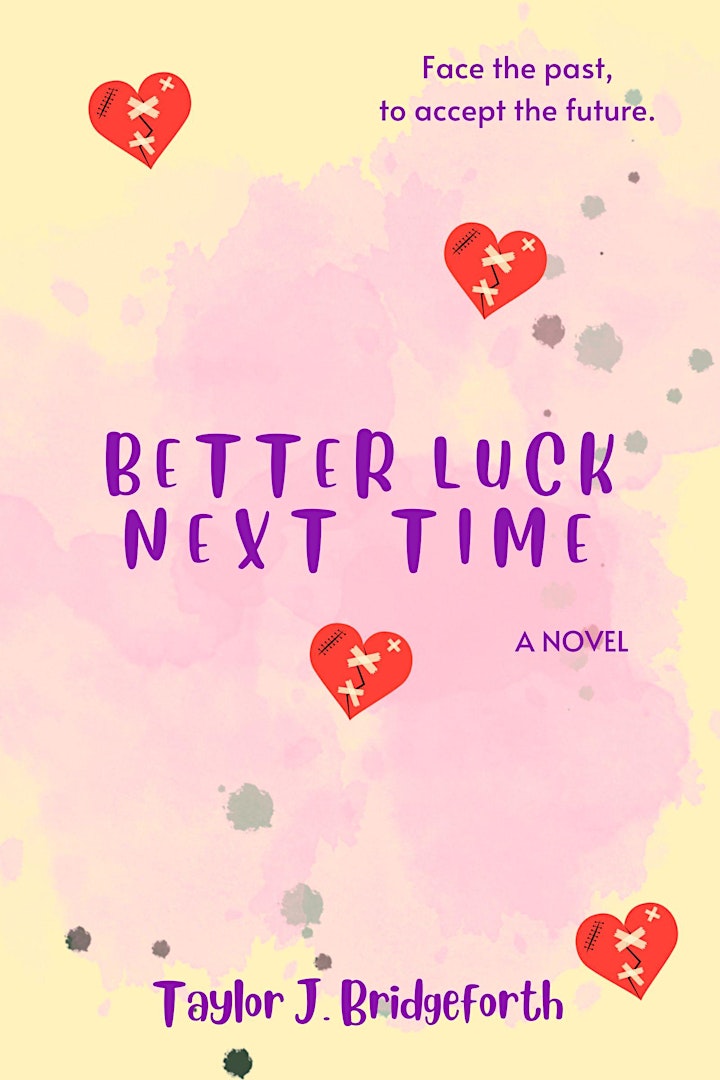 Better Luck Next Time
Tatum Morgan couldn't help counting down the days to the end of her senior year of high school. She craved an atmosphere outside of her hometown and the memories of her dad leaving their family. With mere weeks to go before graduation, Tatum and her boyfriend, Jeremy are finalizing their plans for the summer and college. Tatum is waiting for her acceptance letter from the University of Southern California, while Jeremy's indecision of what he'll do after graduating high school hover over the couple and their longevity.
However, on the night of Theodore Roosevelt High School's senior graduation party, everything changes.
What follows a short summer and a long spiral, Tatum's freshman year at USC is supposed to be her new start–with new friends and new interests. But the exaggerated tales from home and Jeremy have followed her to campus and he's determined to restore his relationship with Tatum; and both could hinder her progress.
How will Tatum focus on her future with her past obstructing her present?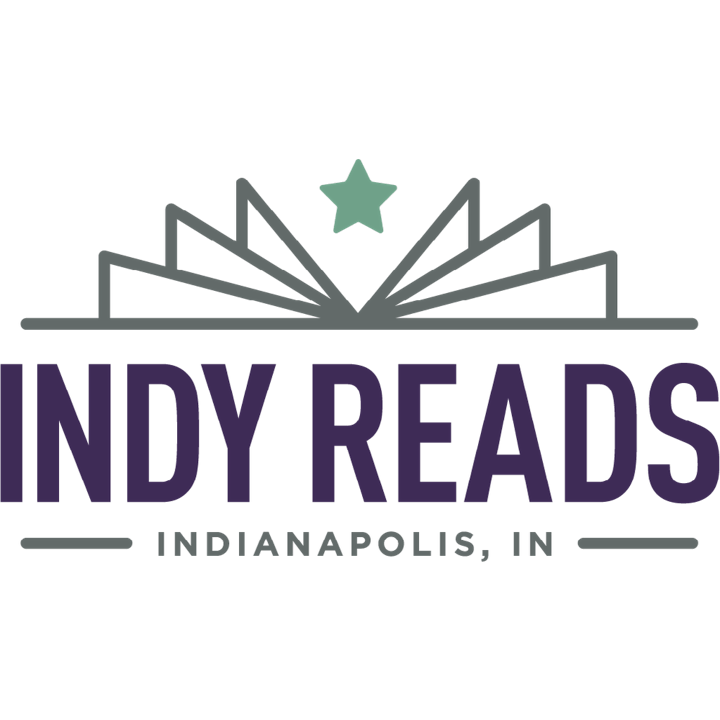 For more information, please email bookstore@indyreads.org.
Indy Reads is a 501c3 nonprofit. Our mission is to empower adults and their families through literacy, English language skills, and job readiness programming. For more information about Indy Reads and the students we serve, visit our website at indyreads.org.